"Our hope is that you leave more empowered, more positive about the ways we can live as
peacemakers,"
said Brett G. Scharffs, the director of the International Center for Law and Religion Studies. "Listen carefully and learn from people with whom you disagree, because we believe religious freedom can actually bring us together and it can become a foundation for civic harmony." This year's diverse board of speakers and panelists included Elder Quentin L. Cook of the Quorum of the Twelve Apostles of The Church of Jesus Christ of Latter-day Saints; Rev. A.R. Bernard, Founder and CEO of the Christian Cultural Center; Imam Talib Shareef, President and Masjid Muhummad of The Nation's Mosque; Rabbi Joseph Potasnik, Executive Vice President of The New York Board of Rabbis; Simran Jeet Singh, Executive Director of the Aspen Institute's Program on Religion & Society; and Rev. Marian Edmonds-Allen, Executive Director of Parity, an organization seeking to bridge the divide between faith and LGBTQ+. Among many others, these panelists and speakers shared their individual perspectives on the varying topics which fell under this year's theme.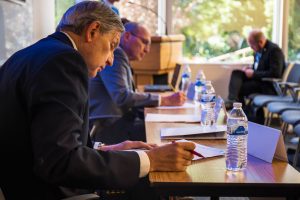 "We have different forms of worship, we have different practices, but … there is enough space in our society for all of us to practice freely," said Rabbi Potasnik. Religious freedom indicates the provision of this right to people of all belief systems, or non-belief systems.
Elder Quentin L. Cook emphasized two of the benefits of religious freedom.
"The first is the way religious accountability benefits secular society," he said, noting that faith inspires people to be morally upright and obey laws.
"The second is the multitude of good works that religion inspires people of faith to perform on behalf of others," he added.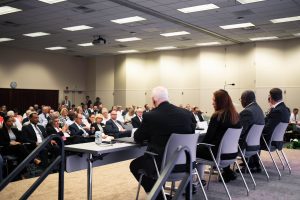 Each session is detailed within our website, as well as available for viewing via the International Center for Law and Religion Studies YouTube Channel. While the 2022 Religious Freedom Annual Review has concluded, the themes and principles discussed there will apply to our daily lives as we strive to build a more civil society.
Copy Credit: Deseret News, Church News, and The Daily Universe