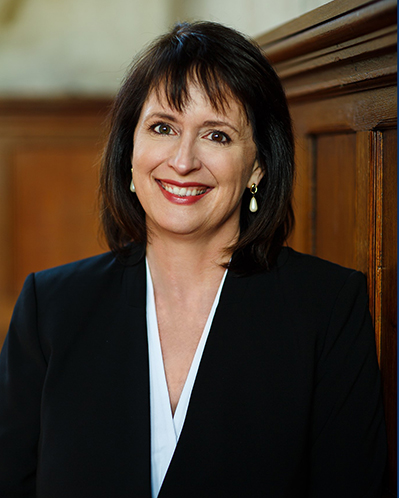 Nadine Maenza is a noted speaker, writer, and policy expert with more than two decades of experience as an advocate for working families and a champion for international religious freedom.
Nadine is the President of Patriot Voices, where she provides her expertise to shape the organization's special emphasis on public policies that support working families. Drawing on her extensive network and coalition-building experiences, she has helped build unique coalitions on issues such as paid family leave, health care, tax reform, and international religious freedom.
In May of 2020, she was re-appointed by the White House to a second two-year term on the U.S. Commission on International Religious Freedom, serving as its Vice Chair in 2019. She has represented USCIRF in delegations to Egypt, Saudi Arabia, Myanmar, Bahrain, Indonesia, Iraq, Azerbaijan, Thailand, Taiwan, and Uzbekistan. She has traveled in her own personal capacity to better understand religious freedom conditions in Egypt, Iraq, Jordan, and Bangladesh as well as recently spending a month in northeast Syria. She is most honored to have met with persecuted communities of various faiths from around the world.
She currently serves on the Board of Directors for the Institute for Global Engagement as well as Freedom Research Foundation. Previously, she was Chairman of Hardwired Global, an organization working to stop religious oppression around the world. Nadine has advised several major organizations on faith engagement, policy development, and strategic partnerships through The Clapham Group including The Bill and Melinda Gates Foundation, The College Board, and The Anne E. Casey Foundation.
She has served as a senior advisor to presidential and Senate campaigns. She has decades of experience in fundraising and coalition building, having worked with presidential and Senate super PACs, served as the finance director for the Pennsylvania Republican Party, and as a consultant to the Republican National Committee. She worked on Capitol Hill in both the House of Representatives and the Senate.
Nadine's writings on various policy topics have been published in numerous publications domestically and internationally. She is a graduate of Pennsylvania State University.