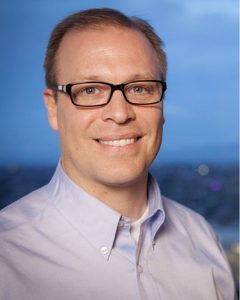 Matt Sanders is CEO of 110 West Management, a system of innovative, people-centric enterprises focused on economic and social impact.
Prior to 110 West, Sanders had more than 20 years of serving or leading organizations through significant transformations, including Western Governor's University, RAND, Forrester, BYU- Idaho Online Learning, Deseret Digital Media, and successful startup companies. Matt had the honor to serve as the President of the Inter-American Press Association in 2016-2017 and continues to serve on the board. He has lived and worked in more than 30 countries.
Matt has a BA in Honors Economics from Brigham Young University and a Master's in Public Policy from Harvard University. He also studied in Paris, Washington, D.C. and in Jerusalem. He speaks Spanish fluently, is an avid reader, skier, trail runner, and traveler. He and his wife Jennifer are the parents of four children and grandparents of two delightful grandchildren.