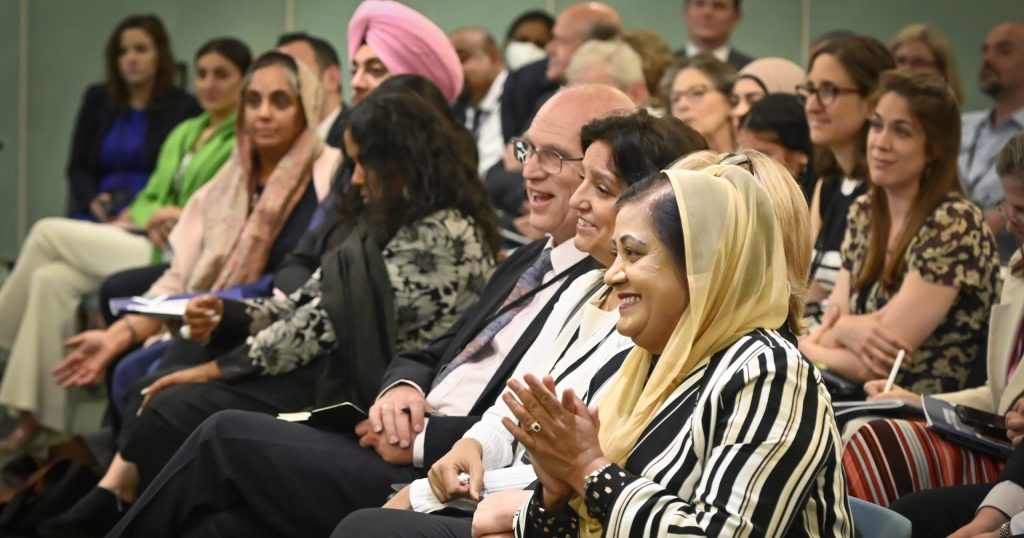 "Freedom of conscience, of thought and of belief is central to any truly flourishing society. It allows people to contribute to their communities without fear of exclusion, to exchange ideas without fear of prejudice, and to build relationships without fear of rejection."
W. Cole Durham, Jr. keynote address:
On July 5-6 of 2022, the UK government hosted a human rights conference to urge increased global action on Freedom of Religion or Belief (FORB) for all. Following the quote above from His Royal Highness The Prince of Wales, a variety of the 600 faith, belief, government, and civil society leaders which were hosted in London for the conference presented. 100 countries were represented among these esteemed guests, including representatives from countries currently facing major threats to FORB.
Foreign Secretary Liz Truss called out the appalling persecution of the Jewish community over centuries, China's targeting of Uyghur Muslims in the Xinjiang region, the persecution of Christians in Nigeria, and the war crimes of Russia in Ukraine; where religion has become a collateral damage.
"Authoritarians and oppressors feel threatened by freedom of religion or belief, fearing it will encourage people to think freely or question their authority. We cannot allow them to win," said Truss.
Brett G. Scharffs, keynote address:
This year's conference was the first in-person International Ministerial Conference on this issue since 2019. The event built on the previous Ministerial-level conferences held by the United States in 2018 and 2019, and in virtual format by Poland in 2020. In addition to calling out the world's current issues, the 2022 conference aimed to identify working strategies from other nations, explore how to apply new lessons and approaches, and inspire the next generation to champion and defend freedom of religion or belief worldwide.
It was emphasized within the duration of the conference that the women and children of marginalized groups experience an even greater deprivation of their right to FORB than their male and senior counterparts. Elder Alan T. Phillips, second counselor in the Europe North Area Presidency, remarked that people who are oppressed and persecuted must be seen and heard, especially women and children. He commented, "We have heard at this conference from inspiring women and youth who have reached across religious, political, and cultural divides. They are the peacemakers and are the hope that things can be better."
Brett Scharffs, Cole Durham, Paul Kerry, Amy Andrus, and Holly Lesan of the Center all participated in aspects of the London 2022 International Ministerial Conference on Freedom of Religion or Belief. Brett Scharffs and Cole Durham both gave keynote speeches which will soon be available for viewing, A presentation offered by Amy Andrus and Holly Lesan on FORB and women in the law will also soon be available.
Credit/Coverage: Moderndiplomacy Gov.UK Church Newsroom (UK) The Tablet Religion Media
Centre The Business Standard Focus Taiwan Public Radio of Armenia