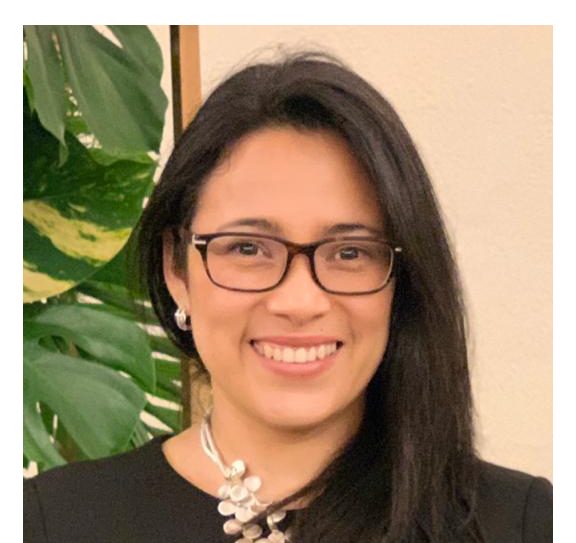 ESPAÑOL
Directora de Comunicaciones de La Iglesia de Jesucristo de los Santos de los Últimos Días en el Área Centroamérica. Es licenciada en Relaciones Internacionales por la Universidad de San Carlos de Guatemala y tiene una Maestría en Comunicación Corporativa por OBS Business School acreditado por la Universidad de Barcelona.
Su experiencia en el tema de Ayuda Humanitaria y Libertad Religiosa le ha permitido participar en varias conferencias nacionales e internacionales.
ENGLISH
Communications Director for The Church of Jesus Christ of Latter-day Saints in Central America Area. She has a degree in International Relations from the University of San Carlos de Guatemala and a master's degree in Corporate Communication from OBS Business School accredited by the University of Barcelona.
Her experience in the subject of Humanitarian Aid and Religious Freedom has allowed her to participate in various national and international conferences.