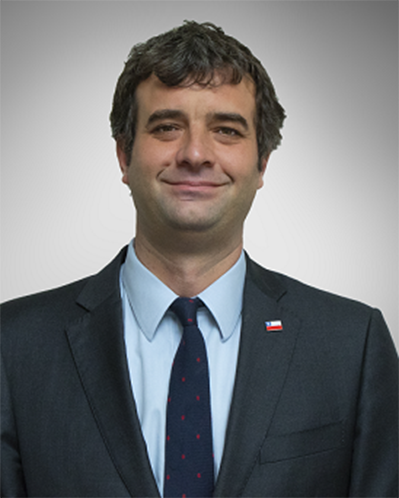 Abogado de la Pontificia Universidad Católica y Master in Law (LL.M.) otorgado por The London School of Economics and Political Science. Es socio del estudio de abogados Ovalle, Ossa, Gazzana & Bulnes, y Profesor de Derecho Civil de la Facultad de Derecho de la PUC.
Tiene una vasta trayectoria asesorando a compañías en litigios civiles, comerciales, constitucionales y libre competencia, ante tribunales ordinarios, arbitrales y especiales. Entre noviembre de 2012 y marzo de 2014, fue Director Nacional del Servicio Nacional del Consumidor (SERNAC), participando en diversos juicios colectivos ante los tribunales nacionales.
Se ha desempeñado como asociado en el grupo judicial de Carey y Cía. (2004-2006) y en Bulnes, Pellegrini & Urrutia (2006-2007). Entre los años 2008 y 2015 fue socio de Eyzaguirre, Burlé, Montes y Ossa Abogados. Militante de Renovación Nacional, ha sido panelista estable de Radio Cooperativa, Radio Futuro y Tele13 Radio. Es miembro del Tribunal de Disciplina de la Asociación Nacional de Fútbol Profesional (ANFP).