More than two decades have passed since Jane Wise joined the legal writing faculty at the J. Reuben Clark Law School of Brigham Young University. As she prepares to retire, the Center looks back with gratitude for her years of dedication and service.
Professor Wise joined the Center as an associate director in 2017. She has been a key contributor in the Center's efforts and publications, in particular establishing and leading the Young Scholars Fellowship on Religion and the Rule of Law held at Oxford. She was deeply impacted by her time working with international scholars and other students on their legal writing.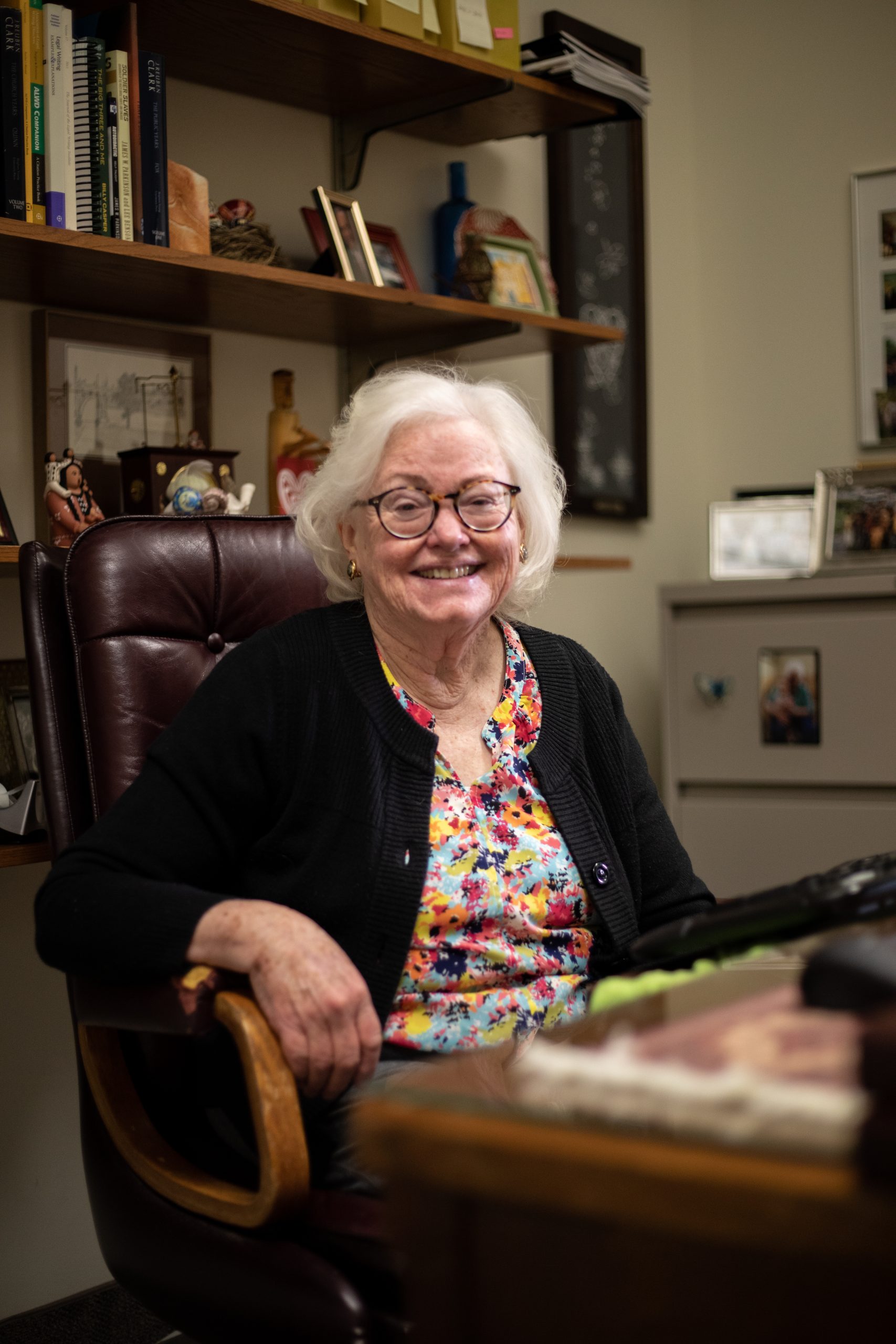 Wise began law school at the University of Utah at a time when women made up only a small percentage of law school students. As one of roughly 16 women in her class, she didn't anticipate the challenges she would face as she embarked on her career as an attorney.
"It took until 1976 for the Utah Bar to admit 100 women," Wise said. "And just because of the luck of the alphabet, I was number 100… We didn't think of ourselves as pioneers, or suffragettes, until we got out and were practicing law and found out that… the networks were very male, were very patriarchal, and were very settled." Immediately out of law school, Wise worked in litigation and clerked for the Utah Supreme Court.
Though Wise believes she could have worked in many fields, she found that "law opened [her] mind," and helped her "to think, to analyze." She found her true calling in teaching as she transitioned into the role of a professor. She has taught courses on legal writing, lawyering skills, and law and literature to generations of students at the J. Reuben Clark Law School, teaching and supporting them both inside and outside the classroom.
"The steady stream of students that have come to my office, looking for help and letting me help them, have been sacred," Wise said.
Wise was greatly involved in the development of curricula for the American Legal Academy, including materials for studying English as a second language. She has taught legal writing courses online through The University of Tulsa College of Law since 2012, a position she plans to continue serving in even in her retirement. Wise describes her work as "helping people find their voices, their legal voices, their professional voices."
Wise has found success in her calling as evidenced by emails and letters from students who express how things she taught them have had continual place in their professional lives. Her nearly 25 years of experience as a professor have allowed her to impact many students in addition to being personally impacted.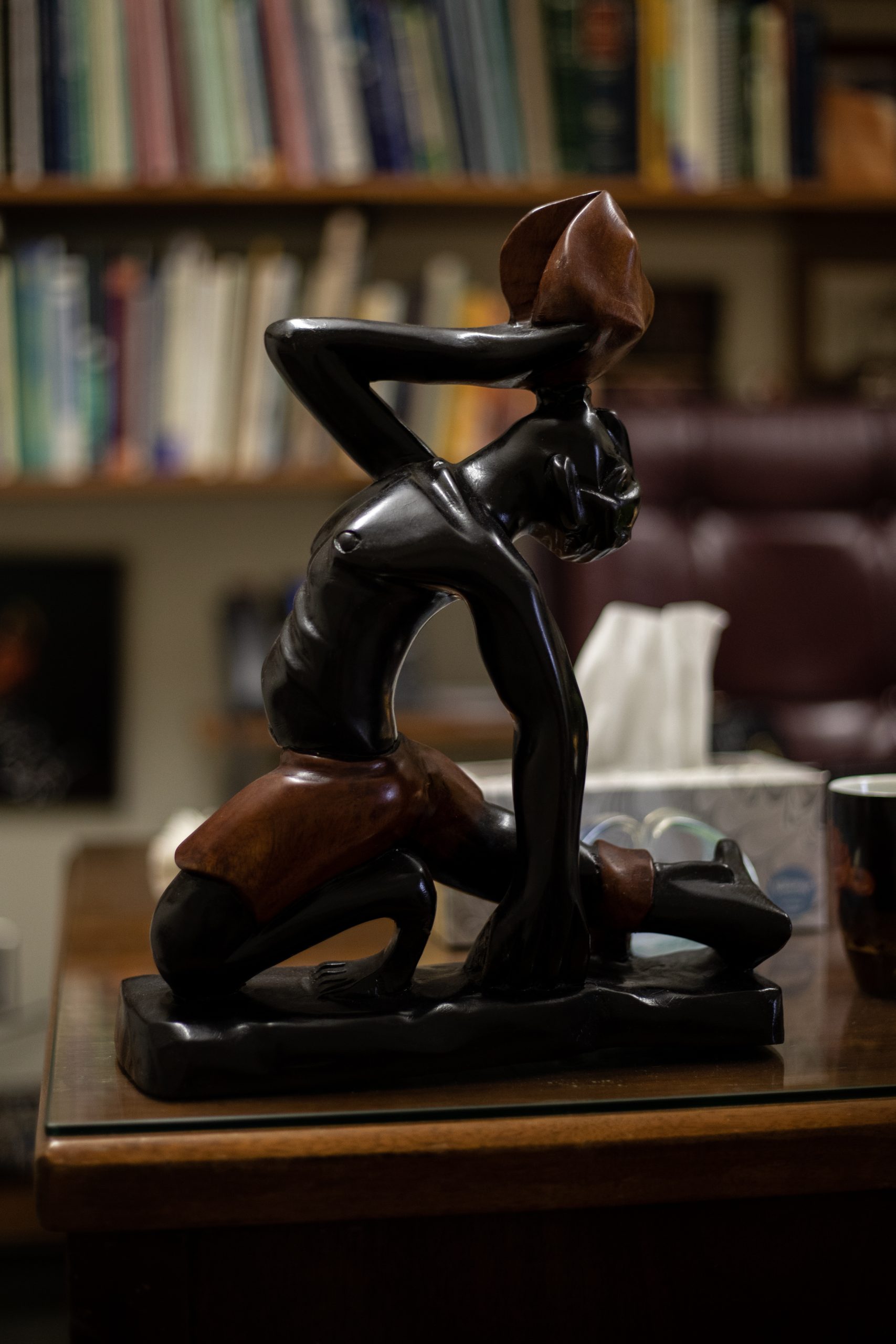 One particularly impactful experience for Wise is symbolized by a statue on her desk. A popular statue in Haiti, Wise described the artwork as "a picture of a slave; you can see that he's enslaved by the chain over his ankle. He has a conch shell to his lips, and he's blowing for help, as French ships are out in the harbor, coming." Wise was given the statue by a Haitian student who was admitted to law school, but up until that point had "very poor" schooling. "He worked very hard," Wise said, "but he had not been taught the skills that other people brought with them. So he asked me for help." Wise spent two summers working with the student individually on his writing, dedicating time and effort to helping the student improve. At his graduation, the student presented Wise with the statue, and said, "Thank you for hearing my call."
Nearly 25 years have passed since Professor Wise heard and answered the call to bring her talents, time, and energy to Brigham Young University. Her impact on the J. Reuben Clark Law School, The International Center of Law and Religion Studies, and all the students who worked with her will be felt for decades to come.
Wise is looking forward to her retirement, though her days will still include plenty of writing, editing, and teaching. "I have a lot of hope for the future," she said. "And the reason I do is because of the individuals that I have met here at BYU, especially the students, the students who are idealistic, the students who are willing to work hard, the students who are willing to make dreams, their dreams as well as other people's dreams, a reality."