2018 Danube Enrichment Trip
May 5-18, 2018
Europe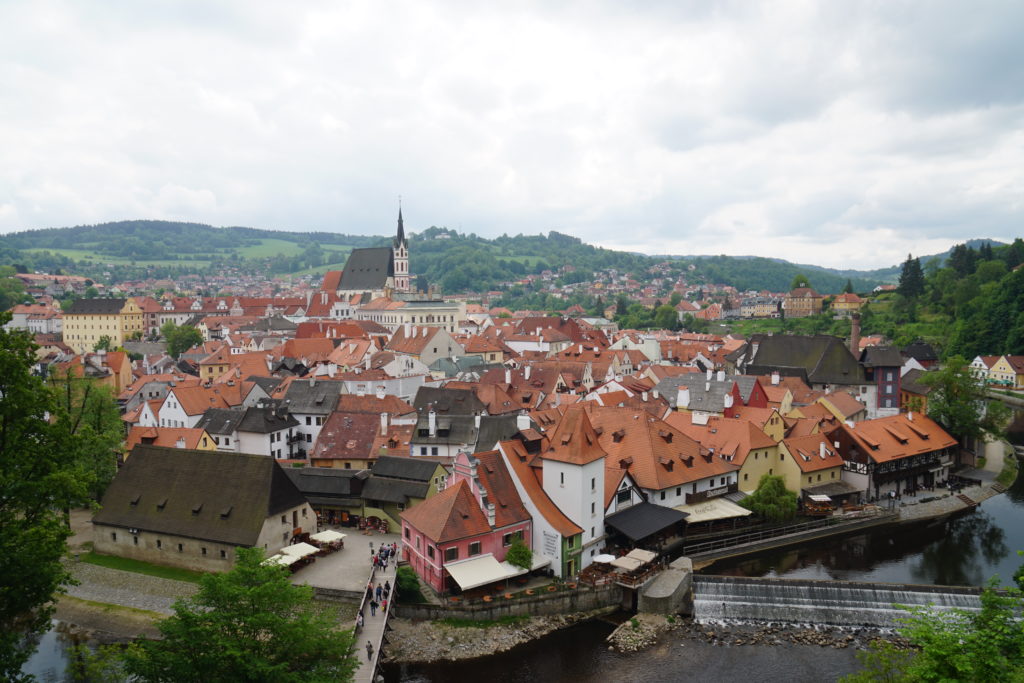 A group of IAC members, guests, and Center personnel participated in an enrichment extension tour along the Danube River. Extension tours are usually coordinated around a regional conference and give IAC members an opportunity to witness the work of the Center and learn more about religious freedom efforts in other parts of the world. The tour included stops in the cities of Prague and Cesky Krumlov, Czech Republic; Passau, Germany; Linz, Krems and the Gottweig Abbey, and Vienna, Austria; Bratislava, Slovakia; Budapest and Szentendre, Hungary.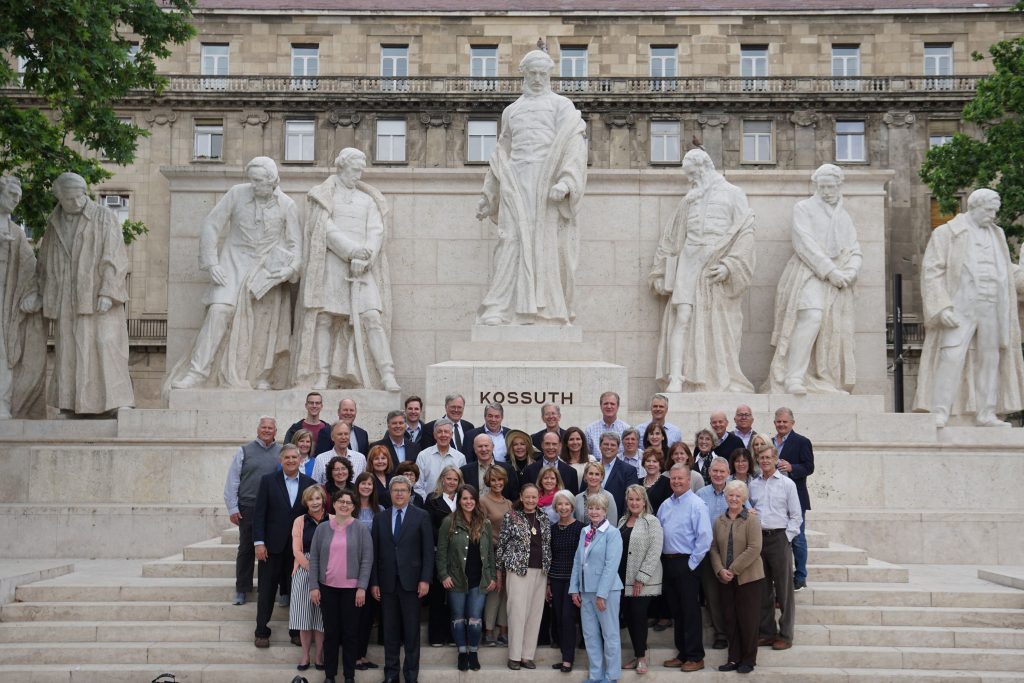 Religious Freedom Work in Central Europe
The tour began with a welcome dinner and fireside in Prague, Czech Republic, with presentations by Radovan and Marie Čanĕk. Then, just outside of Prague, the group enjoyed a Center-sponsored tour of Karlstejn Castle, a majestic late-gothic castle founded in 1348. Cole Durham and Elizabeth Clark shared stories about the religious freedom challenges and changes which have occurred over the last twenty years in Central Europe.
In Vienna, Austria, Elder Johann Wondra, Emeritus Area Authority Seventy, gave a fireside address regarding the events leading to the fall of the Berlin Wall. He paid particular tribute to Cole Durham, Elizabeth Clark, and the Center for its work in that part of the world that helped lay the groundwork for the Church's current presence.
In Budapest, Hungary, the group attended presentations from Andras Sájo, former judge and vice-president of the European Court of Human Rights, and Renata Uitz, director of the Comparative Constitutional Law program, on the topic of "The Decline of Constitutionalism" at the Central European University. Afterwards, the IAC group had the opportunity to take a private guided tour through the magnificent Budapest Parliament building.
The tour ended with a dinner presentation by Center Director Brett Scharffs who shared additional stories of religious freedom work in Eastern Europe.