2017 Morocco Enrichment Extension Tour
May 2017
Rabat, Morocco
Several members of the Center's International Advisory Council (IAC) attended the Fifth Conference on Law and Religion in Africa, held in Rabat, Morocco, 14-17 May 2017. The conference was a collaboration of the African Consortium of Law and Religion Studies (ACLARS) with the International University of Rabat, the International Center for Law and Religion Studies (ICLRS), and the International Consortium for Law and Religion Studies (ICLARS), Milan, Italy. The subject of the conference was Religion, Law, and Security.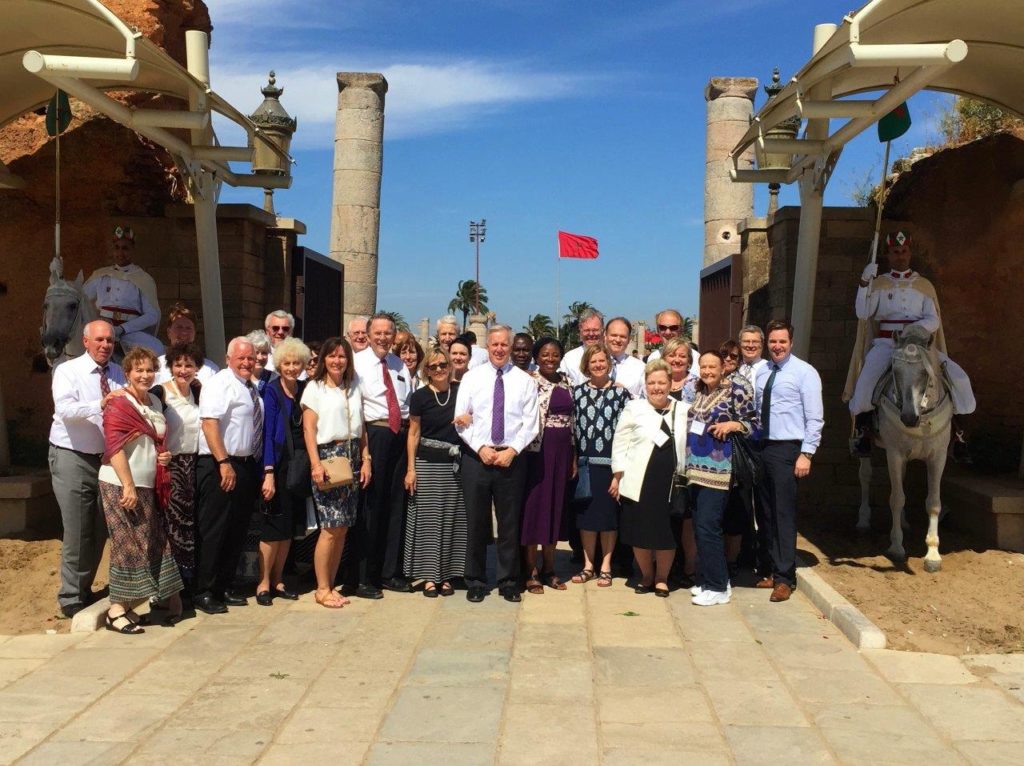 Following the confence, the IAC members with a few Center administrators took advantage of an enrichment extension. Dr. Jeremy Gunn, Professor of Law and Political Science at the International University of Rabat and one of the conference organizers, and his wife, Amal Idrissi, Professor in Public Law and Political Sciences at the University Moulay Ismail, along with their associate, Aziz, responsible for the government renovation of Fez, showed the group many interesting, unusual parts of Fez, providing them with a captivating inside view.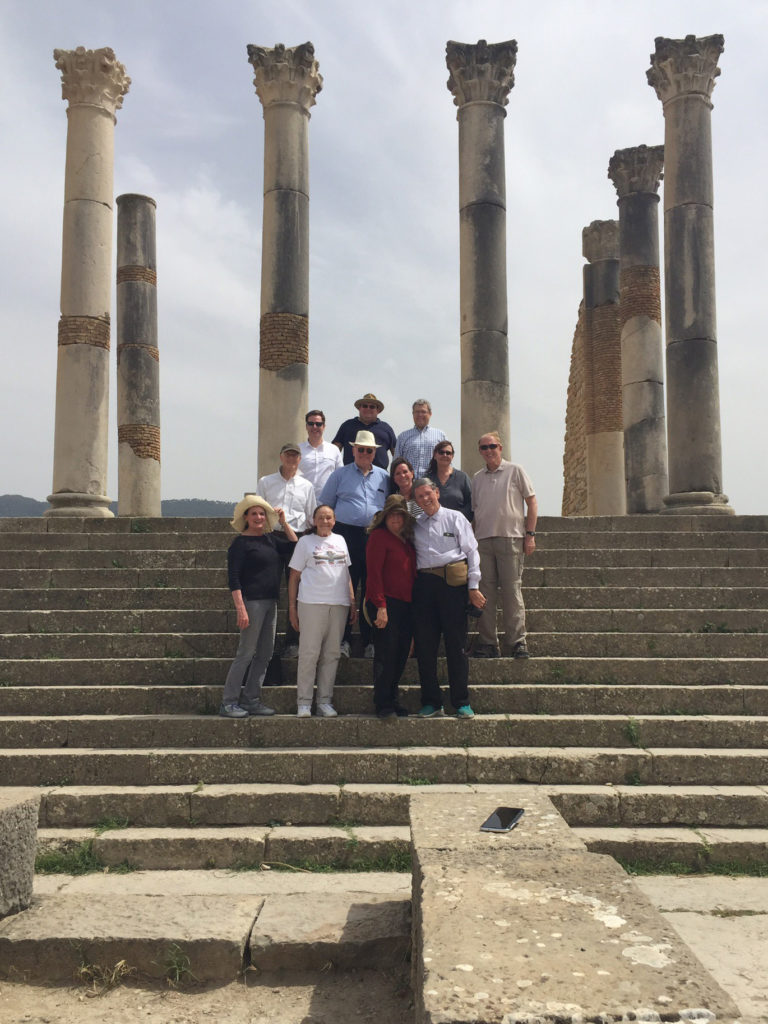 In addition, Dr. Gunn made arrangements for the IAC group to visit a truly remarkable active archaeological site outside of Marrakesh.  Aghmat, the medieval capital of Morocco, is a major site in the history of Moroccan national heritage. In June 2005, an international archaeological program was established to study, restore, and enhance the site. It is under the direction of Ronald Messier, Middle Tennessee State University & Vanderbilt University, and Abdallah Fili, from the University of El Jadida, Morocco. Mr. Messier led the group on a fascinating tour of the site.
Some of the trip highlights also included:
Rabat – The beautiful Mohamed V Mausoleum, the Hassan Tower and Mosque;  the Chellah – Roman and medieval ruins;
Volubilis – The well-preserved Roman ruins;
Fez – The Al-Attarine Madrasa, a college for Islamic instruction, with its spectacular architecture;
Shopping in the cities' medinas (old towns)
Marrakesh – The beautiful Bahia Palace, and the entertaining and famous Jemaa El Fna Square with its snake charmers and fortune tellers.
Casablanca – The magnificent Hassan II Mosque with its retractable roof, the second largest mosque in the Islamic world, completed in 1992, which is a masterpiece of Moroccan architectural design and craftsmanship; and a memorable farewell dinner at the famous Rick's Café Restaurant.