2017 India Enrichment Extension Tour
January 13-22, 2017
Hyderabad, Udaipur, Jaipur, Agra, and New Delhi, India
Several members of the International Advisory Council (IAC) had the opportunity to attend the Center's Southeast Asia Regional Conference, "Peace, Stability, and Sustainable Development: The Role of Religion," in Hyderabad 13 – 15 January. Following the conference, the members participated in an enrichment extension tour of historical sites in India. This was an opportunity to learn more of the religious liberty concerns and challenges facing South Asia, and the work the Center and its partners do in this part of the world as well as experience the incredible culture of India.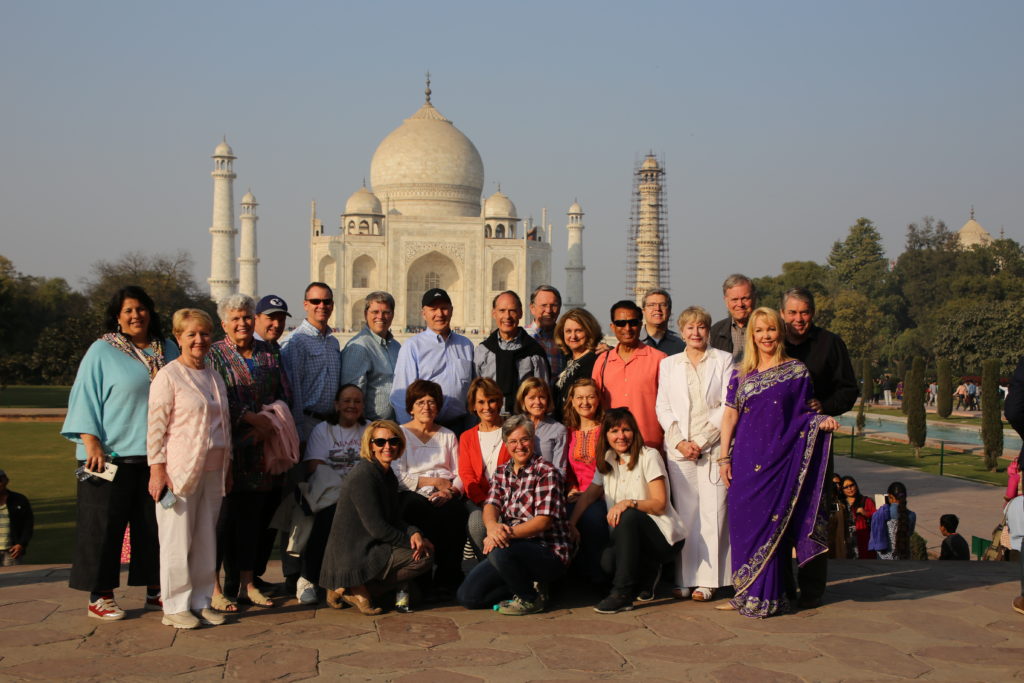 The tour began in Hyderabad and included:
• Golconda Fort
• The Qutub Shahi Tombs
• Chowmohalla Palace, the residence of Hyderabad's former rulers, the Nizams
The group then traveled to Udaipur, where many beautiful palaces surround Lake Pichola, including the beautiful City Palace, which overlooks the lake. Other highlights included:
• The Hindu Jagdish Temple, the largest temple in Udaipur;
• A lake boat cruise to view the many historical landmarks along the shore including Jag Mandir, the "Lake Garden Palace"
• A tuk tuk ride through the chaotic city streets to the crowded city bazaar
The group traveled on to Jaipur, the old walled city known as the Pink City. It had been painted red to welcome England's Prince Alfred in 1853, and the fading old buildings retain their hue. Highlights included:
• Camel rides in the foothills of the Aravali Range;
• The City Palace
• Elephant rides to the top of the Amer Fort and palace complex
Agra was the next stop, the city of the Taj Mahal, one of the Seven Wonders of the World.
The tour concluded in New Delhi. The group attended the launch of the South Asia Consortium for Religion and Law Studies (SACRALS), and wrapped up the trip with visits to the red hued Jain Temple and to Jama Masjid, the largest mosque in Asia, and with unforgettable rickshaw rides through the city to the lively bazaar.