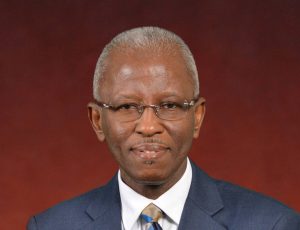 Español
Es doctor en derecho de la Universidad de Aix-Marseille (Francia), mención: Muy honorable. Posee una maestría en Investigación y Finanzas Públicas del Panthéon-Sorbonne, Francia y en Negocios Internacionales. Es licenciado en Derecho de la Universidad Estatal de Haití (UEH), mención: Excelente.
El Sr. Collot también ha desarrollado estudios en desarrollo curricular en Laval University, Quebec, Canadá y en métodos alternativos de resolución de conflictos, de la University Gainesville, EE. UU.
Ha sido miembro del Comité de Derecho Internacional de la OEA, de la Universidad del Estado de Haití (UEH-Uniq-AUF Doctoral College) y la Escuela de Doctorado y decano de la facultad de derecho en la misma universidad.
Actualmente, es el rector de la Universidad Monte Everest de Haití, profesor investigador y miembro de la junta de tesis doctoral. Es autor de varias obras, siendo la última: Ley y religión: influencia, interdependencia o interferencia, ¿Qué perspectiva tiene la libertad religiosa?
English
He is a doctor in law from the University of Aix-Marseille (France), mention: Very honorable.
He holds a master's degree in Research and Public Finance from Panthéon-Sorbonne, France and in International Business. He has a degree in Law from the State University of Haiti (UEH), mention: Excellent.
Mr. Collot has also developed curricular development studies at Laval University, Quebec, Canada and on alternative methods of conflict resolution at the University Gainesville, USA. He has been a member of the International Law Committee of the OAS, of the State University of Haiti (UEH-Uniq-AUF Doctoral College) and the Doctoral School and dean of the Faculty of Law at the same university.
He is currently the rector of the Mount Everest University of Haiti, research professor and member of the doctoral thesis board. He is the author of several works, the last being: Law and religion: influence, interdependence or interference. What perspective does religious freedom have?