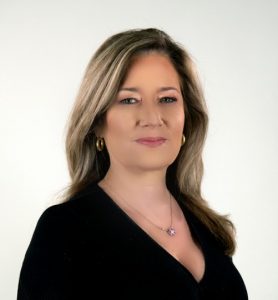 Español
Francesca Hawkins es presentadora de noticias de televisión para CNC3 y especialista en relaciones públicas de Trinidad y Tobago. También es cineasta, pasada presidenta y actual secretaria de la Asociación de Medios de Trinidad y Tobago.
Su reciente documental "People vs Jones" fue premiado en el Festival de Cine de Toronto Caribbean Tales. También ha impartido clases de Cine y Género en la Universidad West Indies, San Agustín, Trinidad.
Francesca fue oficial de comunicaciones en la Oficina del Primer Ministro de la República de Trinidad y Tobago y el Ministerio de Energía durante el mandato del primer ministro Basdeo Panday.
English
Francesca Hawkins is a television news presenter for CNC3 and public relations specialist in Trinidad and Tobago. She is also a film maker, former President and the current Secretary of the Media Association of Trinidad and Tobago.
Her recent documentary "People vs Jones" was awarded at the Toronto Caribbean Tales Film Festival. She has also lectured in Cinema and Gender at the University of the West Indies, St Augustine, Trinidad.
Francesca was a Communications Officer at the Office of the Prime Minister of the Republic of Trinidad and Tobago and the Ministry of Energy during the term of office of Prime Minister Basdeo Panday.