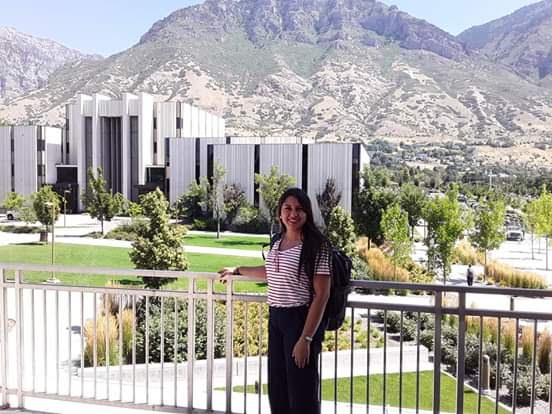 While at BYU Law, Emely has had many opportunities to learn more about religious freedom from a legal perspective. She participated in the international religious freedom clinic directed by ICLRS Associate Director David Moore. The group has been creating material to teach other countries about religious freedom rights. Currently, they are working with the Prosecutor for Human Rights in Guatemala.
"Working at the clinic has been meaningful to me because our first client, Guatemala, is a fellow Central American country," Emely said. "Being from Honduras, right next door, has taught me that religious freedom has both regional and by-country applications."
Last fall, Emely volunteered with the Center's International Law and Religion Symposium. The annual symposium fosters discussions about pressing global issues in law and religion. Invited delegates include religious and civic leaders, legal scholars, judiciary members, government representatives, NGOS, and members of the media. 
One of the delegates to attend was Marco Midence Milla of the Ministry of the Presidency in Honduras.
He also happened to be from Emely's hometown, La Ceiba.
"It was a really great opportunity to get together at this international level and to be able to learn from him and exchange ideas," Emely said.
In addition to meeting high-level leaders, Emely's experience volunteering with the Symposium introduced her to new frameworks for addressing religious freedom challenges. 
"The Symposium taught me the importance of promoting human rights and religious freedom through a more far-reaching theme—human dignity," she said. 
Emely says her work with the Center has deepened her understanding of the importance of protection of freedom of religion or belief. 
"Our agency—our freedom to choose—is a gift that we've been given," she said. "Religious freedom is at the very essence of our freedom to choose." 
While the global pandemic has precluded formal graduation ceremonies, Emely looks forward to completing what she described as a "very intense and very challenging but very rewarding" experience at BYU Law and resuming her role as a city councilwoman. 
"I'm really excited to go back home and try to share the knowledge that we received here at BYU Law School with the people of my home country," she said.