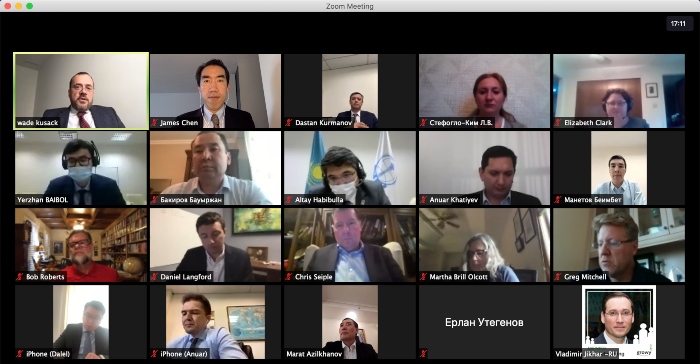 On July 1, 2020, Elizabeth Clark participated in a presentation to the Kazakhstan government. The presentation was part of an online consultation organized by Instiitute of Global Engagement partner Love Your Neighbor Community (LYNC) and the Kazakhstan government on "Developing Covenantal Pluralism in Modern Kazakhstani Society." The consultation was attended by key Kazakhstani officials from the Ministry of Information and Social Development (including the Committee on Religious Affairs), Ministry of Justice, and the Embassy of Kazakhstan in Washington, D.C.
Professor Clark delivered a presentation along with other colleagues such as Multi-Faith Neighbors Network Founder Pastor Bob Roberts, International Religious Freedom Roundtable Chairman Greg Mitchell, International Center for Law and Religion Studies Associate Director Elizabeth Clark, IGE President Emeritus Chris Seiple, and Michigan State University visiting professor and IGE Senior Fellow Martha Olcott.
To read more about the event, click here for IGE's report or here for LYNC's report.