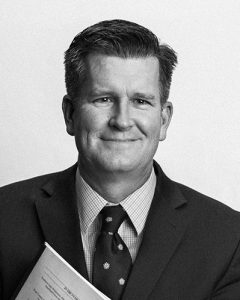 Edward L. Carter is a journalist, lawyer, and Brigham Young University professor of communications. He has authored more than three dozen academic journal articles on media law and free expression. He has taught communications law at BYU since 2004.
Professor Carter completed Fulbright Specialist Grants in Colombia and Chile. He enjoys traveling with students on mentored projects in Latin America and Europe. He has represented journalists and others in state and federal courts, and he served as an expert witness in free-expression cases in Utah and New Hampshire. He holds academic degrees from BYU, Northwestern University, the University of Edinburgh and Oxford University.
He is an avid amateur in basketball, skiing, mountain biking and the short stories of Jorge Luis Borges. He and his wife, Kimberly, have four children.