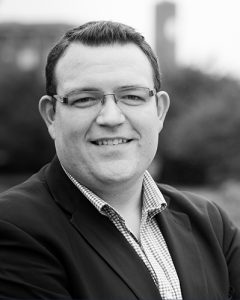 Daniel Benson returned to Becket as legal counsel in 2020, having previously been one of
its inaugural Constitutional Law Fellows in 2016. Before he came to Becket, Daniel clerked
in federal and state appellate courts and was an associate in the appellate practice group at
Jones Day in Washington, D.C. While in private practice, Daniel secured asylum for an
Eritrean refugee who spent a year in prison for practicing his faith, and he wrote several
appellate briefs in religious liberty cases in the Courts of Appeals and the United States
Supreme Court.
He graduated cum laude from Duke University School of Law in 2015, where he was a
teaching assistant in the appellate litigation course. At Duke, Daniel focused his academic
and extracurricular activities on religious liberty — including independent research on
conscience protections for religiously affiliated law schools. He received his B.A. in
economics, cum laude, from Brigham Young University in 2012. He also spent two years as
a missionary in Brazil and speaks fluent Portuguese.
Daniel and his wife, Alexis, live in Bountiful, Utah. They love making music together,
camping, and playing with their adorable dog, Scout.