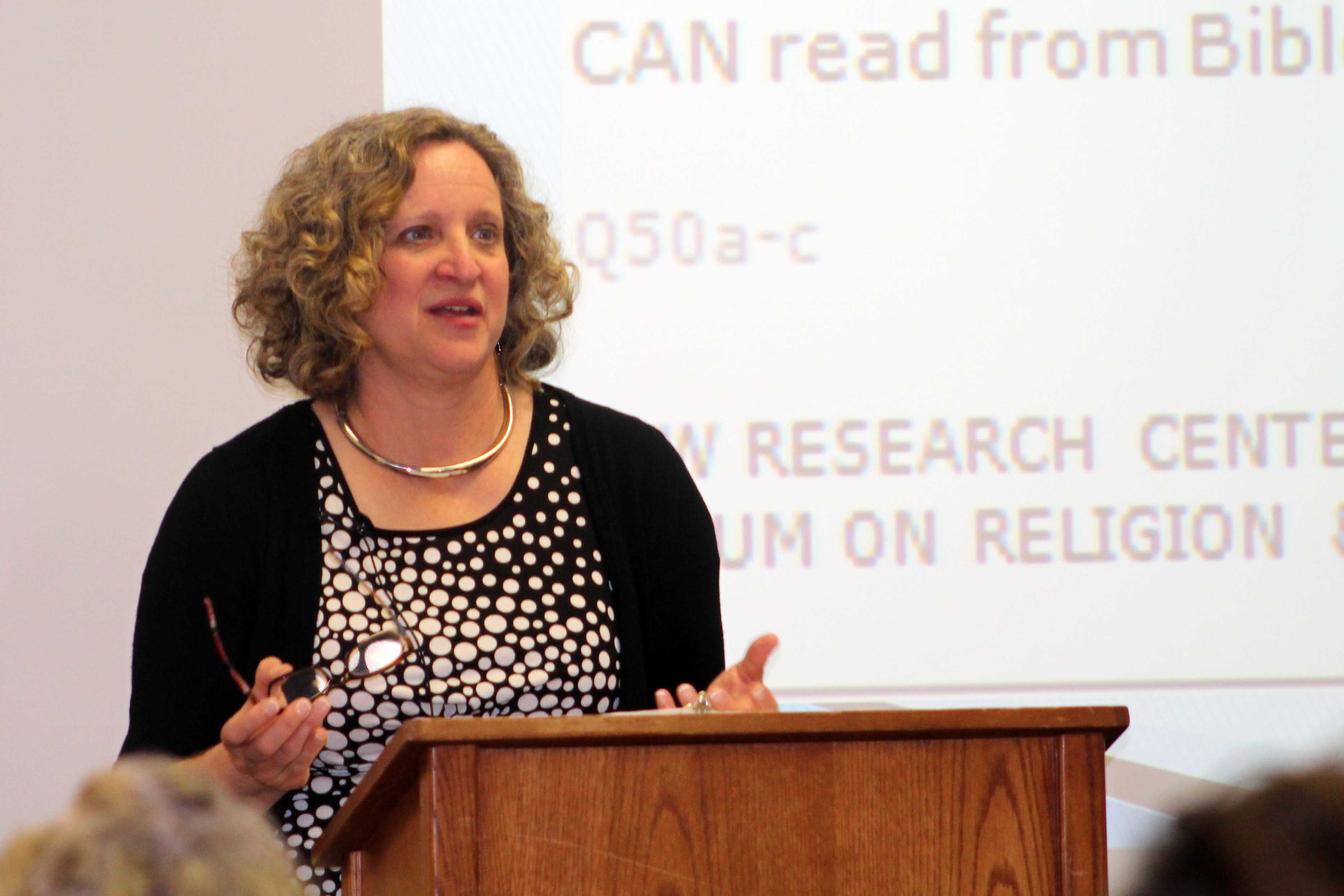 By Rachel Mabey Whipple, 2018 ICLRS Student Fellow
The Thursday workshop "Teaching about Religion in Polarizing Times" was moderated by Gary B. Doxey, Associate Director, International Center for Law and Religion Studies, J. Reuben Clark Law School, Brigham Young University. The speaker was Linda K. Wertheimer, Journalist and Author of Faith Ed: Teaching About Religion in an Age of Intolerance.
Linda Wertheimer (she humorously noted that she is not that Linda Wertheimer from NPR) led a lively interactive workshop to explore the topic of education about religion, as opposed to religious education or indoctrination, in United States public schools.
Wertheimer is an education writer by trade, not a religion scholar. She traced the genesis of Faith Ed to her experience with "the church lady" who came into her public elementary school with flannel boards and praise songs. As a child, Wertheimer was confused and uncomfortable. When her parents approached the school with a complaint based on the separation of church and state, the school superintendent responded that the community wanted this. The compromise reached was that young Wertheimer was allowed to walk out when the church lady came. But the other kids noticed and asked questions. The result was isolation and ostracism, similar to that experienced by children who opt out of sex ed classes.
Wertheimer asked the question, What if instead of preaching one religion, the school taught about all religions? Would that increase tolerance and improve religious literacy? Her house was swastika-ed in the 10th grade. She thought it was motivated by bigotry, but really, it was ignorance and fear of the other. The 2010 Pew U.S. Religious Knowledge Survey reveals the level to which Americans are uninformed about religion, included the tenets of their own professed religious traditions.
At times, well-intentioned teachers seeking to address this problem have inadvertently fed controversies in their communities, and the flash point is often Islam.
Most schools are teaching about world religions with world history and geography according to state standards, usually at the middle and high school level. But many schools have not adopted guidelines for guest speakers, which opens the schools to controversy, especially if the guest engages in advocacy for a particular religion rather than education about a religious tradition. Best practices would establish guidelines that include having an impartial expert or an academic speak about religion, not a preacher, when schools bring in guest speakers. But such guests are often not necessary given the abundance of good educational material and videos available.
The Teacher's Guide for Wertheimer's book Faith Ed summarizes the controversies discussed in each chapter, poses discussion questions, and suggests further reading and resources. During the workshop, participants were given the chance to work through Chapter 3, about controversy regarding guest speaker Hassan Shibly's presentation at Steinbrenner High School in Hillsborough County, Florida. It is freely available for anyone who would like to think through these issues or host their own discussion, like that facilitated in the workshop.