Winners of the 2011 Religious Freedom Student Writing Competition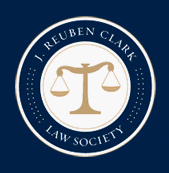 Winners of the Second Annual Religious Freedom Student Writing Competition were announced at an Awards Dinner in Washington, D.C., on 6 October 2011.
First prize of $1500 was awarded to Kevin L. Brady, University of Chicago Law School, for his paper "Religious Sincerity and Imperfection: Can Lapsing Prisoners Recover Under RFRA and RLUIPA?"
Second prize of $1000 went to R. Walker Humphrey II, Charleston School of Law, for "Dennis the Menace?: An Analysis of Whether the Episcopal Church's Dennis Canon Entitles the Church to an Exemption from Neutral Trust Law."
The sponsors of the contest, the DC Chapter of the J. Reuben Clark Law Society, and the International Center for Law and Religion Studies at Brigham Young University, congratulate these students for their excellent scholarly contributions to the field of religious liberty.
The annual writing contest is open to law students and to students pursuing related graduate studies. Its purpose is to promote legal and academic studies in the field of religious liberty.
The event is made possible in part by the Sterling and Eleanor Colton Chair in Law and Religion.