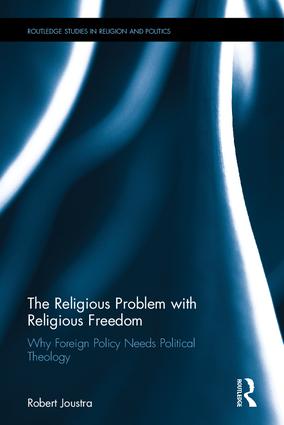 The Religious Problem with Religious Freedom: Why Foreign Policy Needs Political Theology
Robert Joustra
Routledge 2018
Rival understandings of the meaning and practice of the religious and the secular lead to rival public perspectives about religion and religious freedom in North America. This book explores how debates over the American Office of Religious Freedom and its International Religious Freedom Act (IRFA, 1998) and very recent debates over the Canadian Office of Religious Freedom (2013) have pitted at least six basic, but very different meanings of the religious and the secular against each other in often undisclosed and usually unproductive ways.
Properly naming this 'religious problem' is a critical first step to acknowledging and conciliating their practically polar political prescriptions. It must be considered how we are to think about religion in political offices, both the Canadian and the American experience, as an essentially contested term, and one which demands better than postmodern paralysis, what the author terms political theology. This is especially critical since both of these cases are not just about how to deal with religion at home, but how to engage with religion abroad, where real peril, and real practical policy must be undertaken to protect increasingly besieged religious minorities. Finally, a principled pluralist approach to the religious and the secular suggests a way to think outside the 'religious problem' and productively enlist and engage the forces of religion resurging around the globe.
The book will be of great use to scholars and students in religion and foreign affairs, secularization, political theology, and political theory, as well as professionals and policy makers working in issues relating to religion, religious freedom, and foreign affairs.