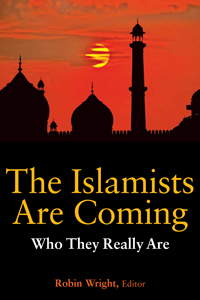 The Islamists Are Coming: Who They Really Are
Robin Wright
U.S. Institute of Peace Press 2012
The Islamists Are Coming: Who They Really Are is the first book to survey the rise of Islamist groups in the wake of the Arab Spring. Often lumped together, the more than 50 Islamist parties with millions of followers now constitute a whole new spectrum—separate from either militants or secular parties. They will shape the new order in the world's most volatile region more than any other political bloc. Yet they have diverse goals and different constituencies. Sometimes they are even rivals.
A wide range of experts from three continents cover the major countries where Islamist parties are redefining politics and the regional balance of power. They cover the origins, evolution, positions on key issues and future in key countries. Robin Wright offers an overview, Olivier Roy explains how Islam and democracy are now interdependent, Annika Folkeson profiles the 50 Islamist parties, and 10 experts identify Islamists in Algeria, Egypt (two), Jordan, Lebanon, Libya, Morocco, the Palestinian territories, Syria, and Tunisia. Each chapter has an identical format designed to help both a general audience and specialists.