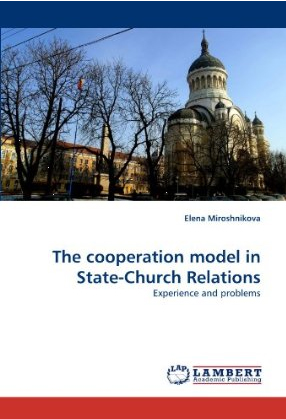 The Cooperation Model in State-Church Relations: Experience and Problems
Elena Miroshnikova
Lambert 2011
Freedom and equality of faiths and Weltanschauungen can find their maximum development within the context of a legal order based on freedom of conscience and separation of state and church that presupposes mutual cooperation between governmental and religious institutions, especially in the area of welfare and social concerns. This overall framework has served Germany well, and with certain modifications to fit the Russian situation, it can serve Russia as well.
The author is Dr., Professor, Department of Philosophy, Culture Studies, Ethics, Religious Studies, and Theology at Tula State Pedagogical Leo Tolstoy University (Russia), Member of the Board of the Russian Association of Scholars on Religious Studies, Member of the International Consortium of Law and Religion Studies (Milan), and Expert of Human Rights Without Frontiers.