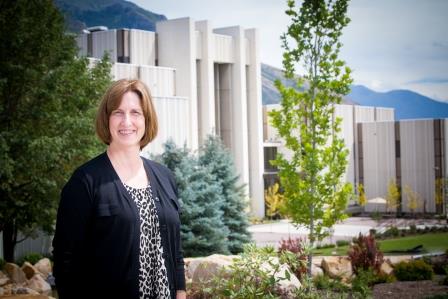 The International Center for Law and Religion Studies congratulates Gayla Sorenson on her appointment, effective September 2014, as Assistant Dean of Admissions at BYU Law School and expresses profound gratitude for Gayla's five years of devoted volunteer service for the Center. Gayla designed, recruited, and coordinated an international network of volunteer legal professionals to support and assist in the Center's global outreach, as they worked to identify and address freedom of religion issues on a country-by-country basis.
Gayla came to the Center following a distinguished 20-year legal career at Motorola. Her career included managing domestic and international litigation matters, negotiating global contracts, joint ventures and alliances and extensive strategic involvement in domestic and international acquisitions. Her career at Motorola culminated with her serving as Vice President, Law for Motorola's Connected Home business unit, where she had oversight of the global legal affairs for that business. Before Motorola, she spent four years with Lewis & Roca in Phoenix. Gayla graduated from BYU with a B.A. in Accounting, magna cum laude, and then from BYU Law in 1985, also magna cum laude. She has been also actively involved in the J. Reuben Clark Law Society. Most recently she has been in house with Biomet, Inc. in Indiana.
See more about Gayla and her new appointment at the link below.