The Center in Latin America 2014: Events in Cordoba, Argentina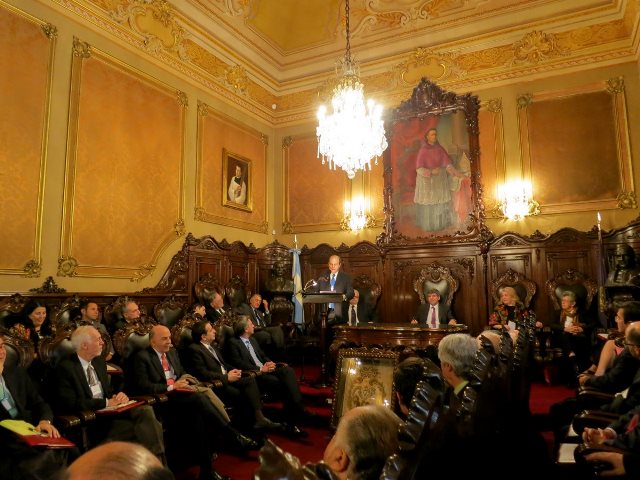 Cordoba, Argentina was the venue for two related conferences co-sponsored by the International Center for Law and Religion Studies in 2014.
The 14th Colloquium of the Latin American Consortium for Religious Liberty: "Religious Liberty in the Context of Criminal Law," September 1-2, 2014, National Academy of Law of Cordoba.
The colloquium was successful from the perspective of strengthening religious freedom scholarship in Latin America and building the network of Latin American experts. The Center has been intimately involved with the Latin American Consortium since the beginning, and members of the Consortium are rising to become recognized experts not only in their own region but elsewhere. Participating in this event were Scott Isaacson, a Center senior advisor for Latin America, and Professor Gary Doxey, a Center Associate Director, both of whom have been involved with the Consortium from its beginning.
International Congress of the Argentine Council for Religious Liberty, "Religious Freedom in the 21st Century: Religion, State, and Society" September 3-5, 2014, Universidad Nacional de Córdoba.
This impressive international event was held in the Faculty of Law and Social Science of the Universidad Nacional de Córdoba, one of oldest universities in the Western Hemisphere. Participants included academic, government, religious, and civil society leaders from all over Latin America, Spain, and a few from North America. The Congress examined religious freedom holistically in the 21st Century. The pope sent his personal greeting to be read in the opening session. A cardinal from the Holy See spoke in the closing session, along with Center Director Professor Cole Durham and Center Academic Advisory Board Member Professor Juan Navarro Floria.