The Center Announces the 2011 Summer Research Fellows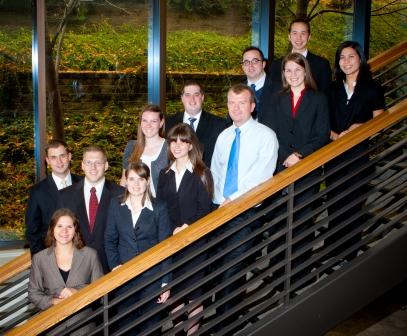 The International Center for Law and Religion Studies is pleased to announce the 2011 Summer Research Fellows and locations of their assignments for next summer. The ICLRS Summer Research Fellows Program invites students from the J. Reuben Clark Law School to participate in an international externship followed by a guided individual research project. The five-week externships take place at the offices legal counsels in ten foreign countries and in Chicago and Salt Lake City. Students become active participants in the current work of the legal counsel with whom they are affiliated. Returning to Provo for the remainder of the summer, the student fellows become engaged in one or more of the Center's research and publication endeavors.
The Center congratulates these fine students on their selection, and we look forward to our ongoing relationship with them.
                         Joseph Ballstaedt
                         Brandon Bastian
                         Josh Bishop
                         Cecily Couture
                         Matthew Cox
                         Cynthia Hale
                         Eric Jeppsen
                         Szonja Ludvig
                         Alex Mason
                         Rachel Snow
                         Joseph Stewart
                         Katelyn Trottier
                         Crystal Wong

Lima, Peru
Salt Lake City, Utah
Buenos Aires, Argentina
Hong Kong, China
Frankfurt, Germany
Chicago, Illinois
Salt Lake City, Utah
Accra, Ghana
Guatemala City, Guatemala
Auckland, New Zealand
São Paulo, Brazil
Santo Domingo, Dominican Republic
Mexico City, Mexico