Symposium 2017: Second Plenary: Religion and Pluralism in a Changing World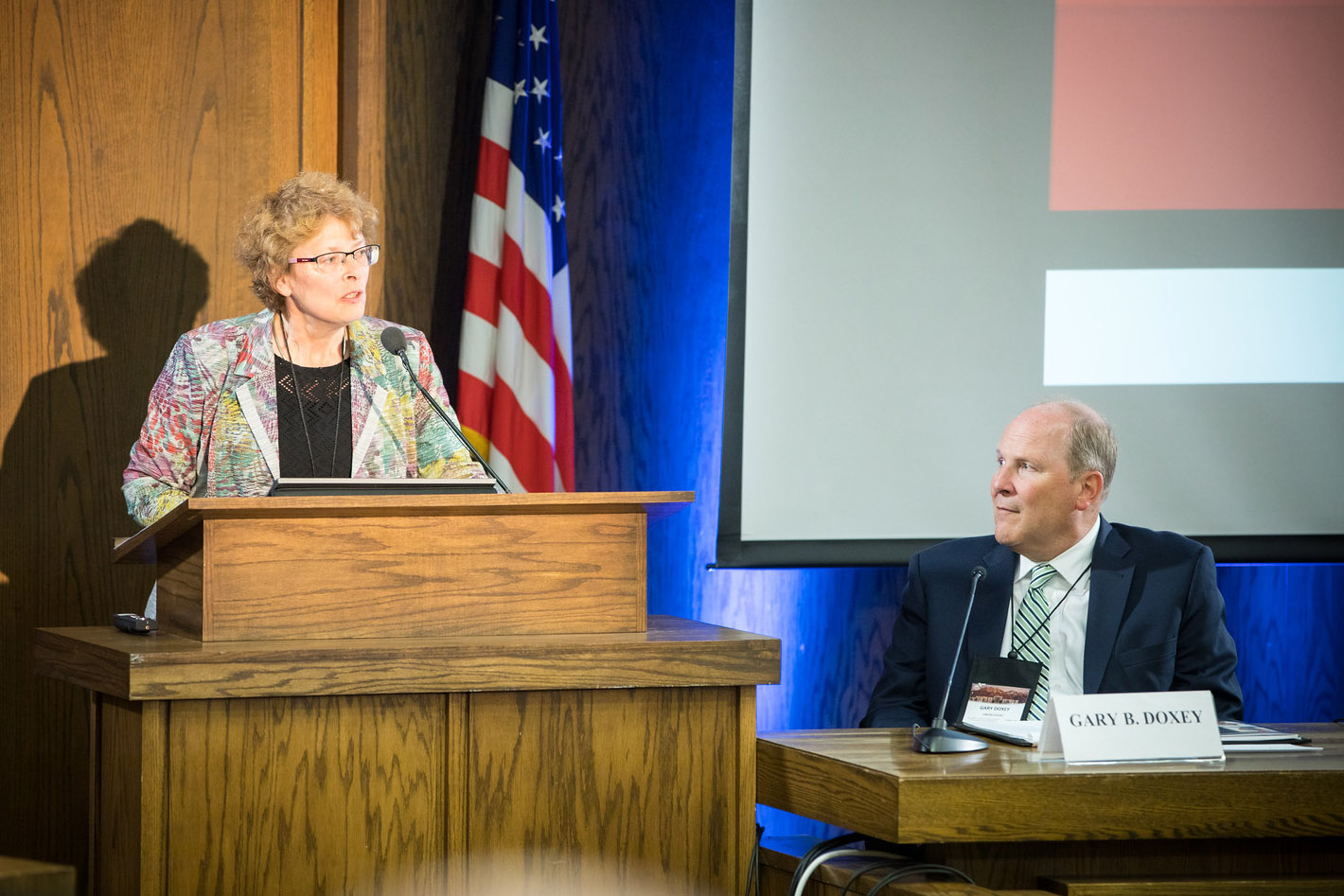 by Kyle Harvey, BYU Law Student and Symposium Volunteer
A panel of four distinguished speakers addressed the symposium during the second plenary session – a session dedicated to Religion and Pluralism in a changing world. The session was moderated by Gary Doxey, Associate Director of the Center.
Professor Sophie van Bijsterveld of Radboud University spearheaded the presentations and discussed issues of religious freedom as they pertain to national identity and the re-culturization of religion, including emphasis on how political leaders have historically and currently interacted with the concepts of religion and secularism.
Professor Grace Davie of the University of Exeter was the second of the four speakers. Professor Davie presented information regarding her valuable contribution to an international panel for social progress and her thoughts on issues relating to managing diversity in the European Union.
Following Professor Davie, Professor Victor M. Muniz-Fraticelli of McGill University gave a discourse that touched on three key points: first, the question of what pluralism is intended to solve; second, the idea that religious freedom is intricately related to the protection of authority; and, third, that states lack a vantage point from which to judge religious freedom.
The final presenter in the second plenary session was the Adviser to the Vice President and Secretary General of the European Parliament, Fearghas O'Beara. Mr. O'Beara provided context on religion and pluralism in the European Union, the changing world in the European Union, and the changing world outside the European Union.
The session concluded with a question and answer section.