Symposium 2017: Religious and Cultural Pluralism in a Changing World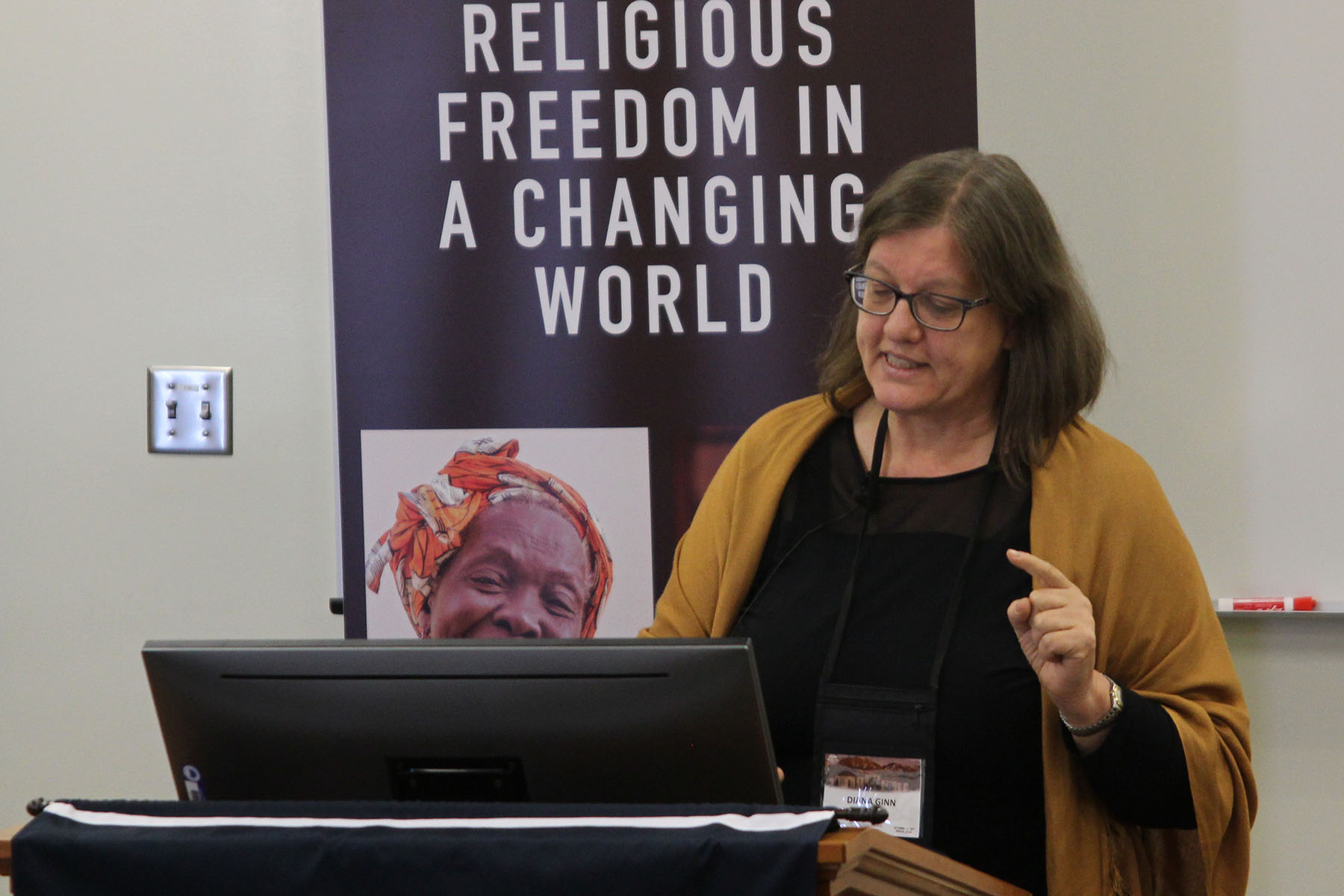 by Thomas Palmer, BYU Law Student and Symposium Volunteer
The breakout session, Religious and Cultural Pluralism in a Changing World, was held at 11:15 am on Tuesday Morning. Moderated by James A. Heilpern, Law and Corpus Linguistic Fellow at the J. Reuben Clark Law School, Brigham Young University, the session featured Diana Ginn, Professor, Schulich School of Law, Dalhousie University, Canada, and Tore Lindholm, Professor, Norwegian Centre for Human Rights, University of Oslo, Norway.
Professor Ginn explained that Canada is one of the most multicultural countries in the world. Multi-culturalism has become part of Canada's identity. Canada has become increasingly religiously diverse as well. Christianity has been declining, and other religions, including those with no religion (the Nones), have increased.
Professor Ginn explained that there was a strong common law tradition for religious freedom in Canada even before the charter was incorporated into the Constitution in 1982. The Charter now protects religious freedom at the constitutional level and owes a duty of neutrality among faiths and between believers and non-believers.
Professor Ginn discussed several interesting cases concerning religious freedom, including the controversy surrounding Trinity Western University. Even though she supports sexual minorities and equality rights, she says that Trinity Western has the stronger legal arguments because barring the students does nothing to remedy past wrongs to the LGBT community.
Trinity Western is so controversial because it is viewed as a clash between freedom of religion and equality rights.
Professor Ginn continued by discussing her suspicion that many Canadians would like to have a hierarchy of rights. With most (but not all) on the left arguing that equality should outweigh freedom of religion and most (but not all) on the right arguing that religious freedom should outweigh equality.
Professor Lindholm asked: Is it feasible that religious communities (and non-religious people that have no community to belong to), each one on their own could find doctrinal grounds to support freedom of religion or belief? Can persons of community of faith or conviction whose convictions are grounded in specific and distinct doctrinal beliefs be grounded in a similar conception of religious belief?
Such agreement is desirable and is already in process in our constantly changing world. Such a right must be acknowledged as a universal human right. FORB must be understood broadly according to 1993 general comment to ICCPR by HRC said that FORB in Article 18 "protects theistic and nontheistic and atheistic belief as well as right not to practice any religion or belief." Professor Lindholm continued by giving examples of how this ideal can be realized.