Symposium 2017: Love, Religion, and Law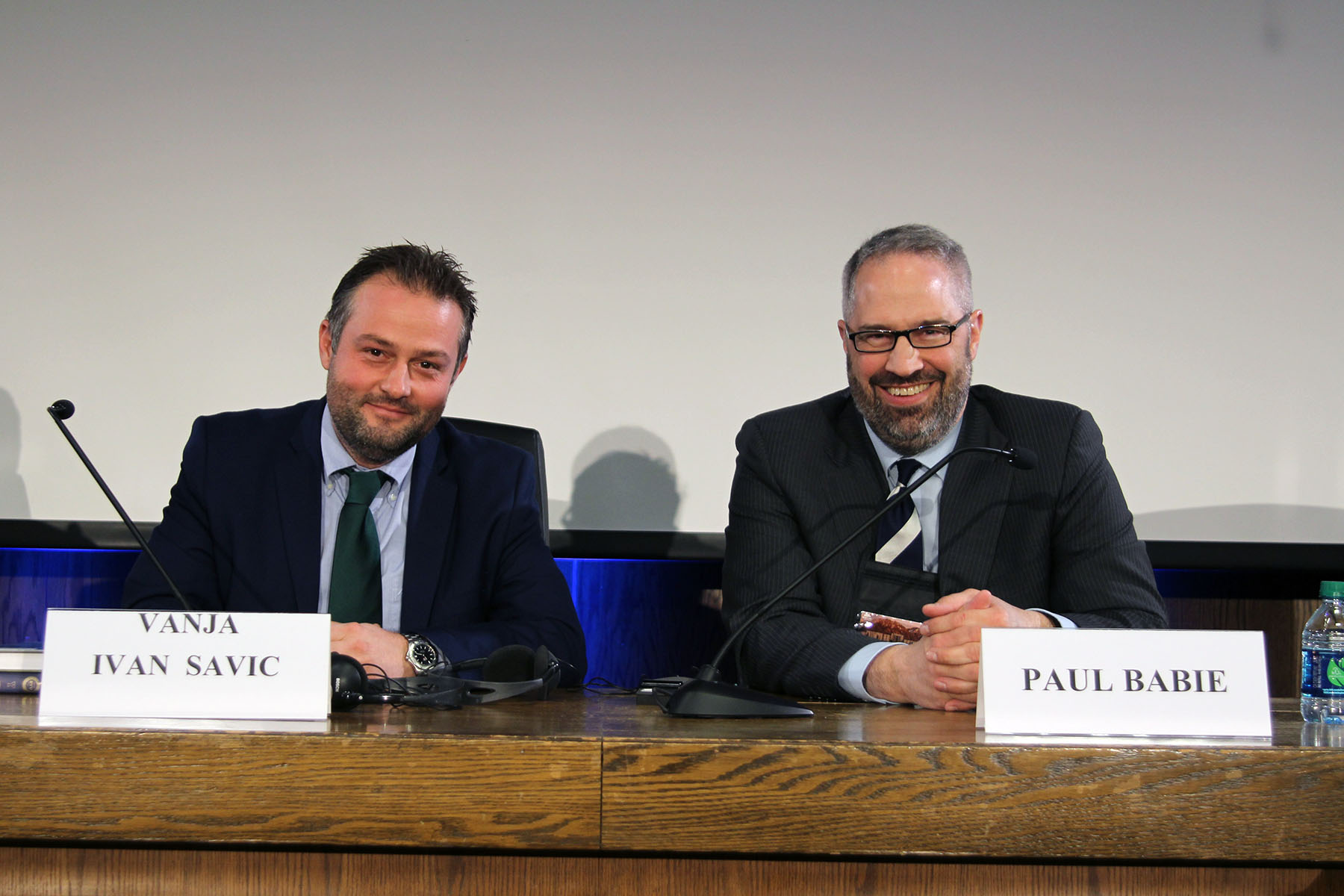 The breakout session, Love, Religion, and Law, held on Tuesday, October 3, 2017, introduced the just-published book, Love, Religion, and Law, edited by Paul Babie, Professor of Law, Adelaide Law School, University of Adelaide, Australia, and Vanja-Ivan Savic, Assistant Professor, Head of Department for Legal Theory, University of Zagreb, Croatia. Brett Scharffs, Director, International Center for Law and Religion Studies, BYU Law School, wrote the introductory chapter.
Professor Savic gave the background of the book. It grew out of a project he was working on with Professor Babie. They were answering the questions of how to solve community problems, which led them to an examination of legal texts. Since religion is a legal system with sanctions for its adherents in the same way sectarian communities are ruled by law with sanctions, the two men turned to scripture or sacred texts to learn religious law. They were looking for laws in religious tradition that complemented sectarian law, and they took three years to compile their research.
Professor Babie described the book. It is divided into three parts: religion looking at love; law looking at love; and a synthesis of both. It gives positive examples of communities interacting in love and details examples of how respect is found in both religious and secular law.
Professor Scharffs announced that every delegate would be receiving a copy of the book at the conclusion of the conference. His chapter looks at Christian love as "other-regarding." He examined four disciplines and how they look at love—economics, psychology, evolutionary biology, and neuroscience.
The panel discussion was moderated by Jane Wise, Associate Director of the ICLRS.