Symposium 2011: The Hosts & Visiting Research Advisors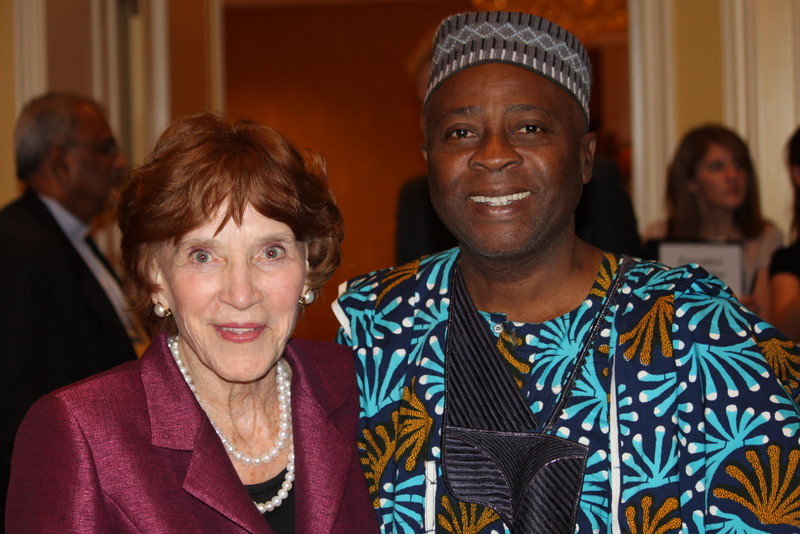 The International Center for Law and Religion Studies is grateful once again this year for the indispensable help of our friends who have volunteered to assist in hosting delegates to the annual International Law and Religion Symposium. This year's hosts were led by a Hosting Committee comprised of chairs Linda Nearon and Lynn Anderson, with committee members Jim & Bonnie Pollock, Scott & Chris Cameron, and Kelly & Tamra Reeves, along with Center personnel Deborah Wright, Gary Doxey, and Bob Smith. A number of this year's hosts have served with us for some time, and we express our continual gratitude to these generous people for making the Symposium such a memorable experience for all who attend, year after year. We enthusiastically welcome those who have more recently joined us as hosts, and we look forward to a long and fruitful association.
Photo of Host Margaret Pope with Delegate from Benin, Michel Alokpo, by Duane Madsen
Rick and Holly Alden
Don Allen
Gary and Lynn Andersen
Brent and Cheri Andrus
Jeremy and Kristin Andrus
Angus Belliston
Scott and Chris Cameron
David and Mary Christensen
Phil and Bobby Colton
Sterling and Eleanor Colton
Mark and Janette Cressler
Wayne and Connie Hancock
Warren and Lydia Hansen
Ralph Hardy, Jr.
Jeff and Jenna Holt
King and Diane Husein
Paul and Karen Hyer

Raymond and Jill Johnson
Woody and Page Johnson
Charles (Bud) and Ann Jones
Kang Woo and Kum Hee Lee
Duane and Erlyn Madsen
David and Linda Nearon
Jeff and Janet Nelson
John and Catia Nichols
James and Bonnie Pollock
Margaret Pope
Kelly and Tamra Reeves
Gregg and Sharon Slater
P.I. and Heather Smartt
Boyd and Jill Smith
Wayne and Patrice Tew
Bryce and Peggy Wade
Myron and Olene Walker
In addition, the Center is pleased to welcome a number of our dedicated Research Advisors, who have also come to serve as hosts, under the direction of Center Senior Fellow Gayla Sorensen, who is the Research Advisors' Trainer and the Coordinator of the Center's extensive Volunteer Network.
Adam Channner
Ruth Checketts
Dan Ditto
Aaron Gwilliam
Joe Hepworth
Adam Lawyer
Bob Orton
Jordan Pendergrass
Jeremiah Radant

Brooke Rieder
Natalie Wright Romeri-Lewis
Elizabeth Smith
Gayla Sorenson
Martha Sutton
David Westerby
Ben Wishart
Mark Wood
Michael Wood