Symposium 2009: The Hosts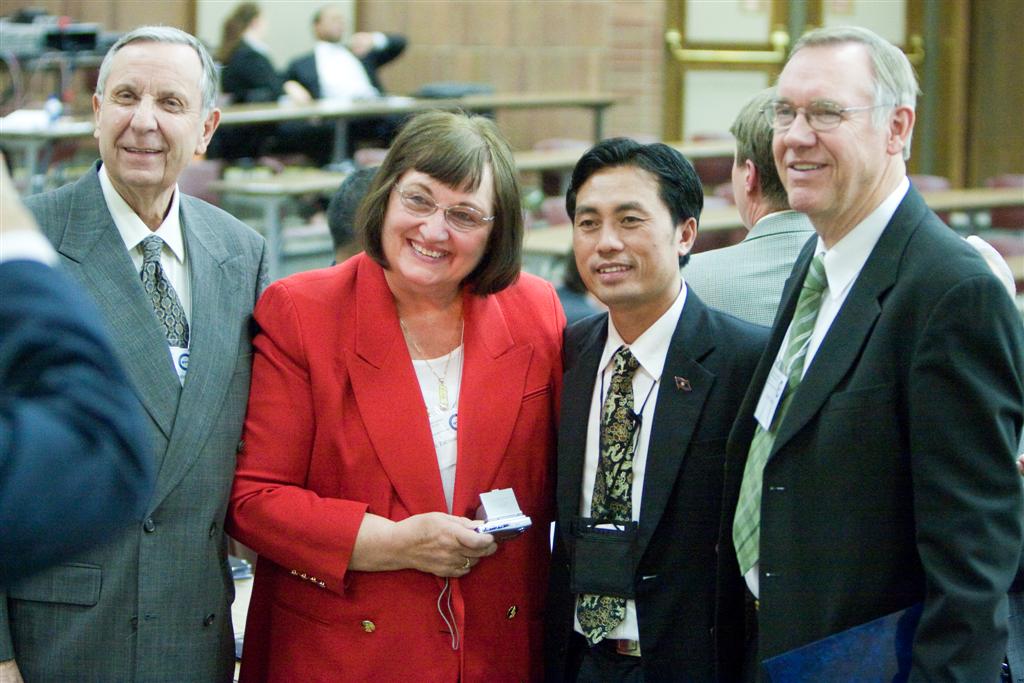 The Center is grateful to the many volunteers who joined us during the 16th Annual International Law and Religion Symposium to serve as hosts, helping to make the delegates' stay in Utah more comfortable. In very large measure, the success of the Symposium depends upon these people. The reward? As one of this year's hosts summed it: "It was a life-changing experience." As we thank the hosts, the hosts in return express gratitude for enlightening presentations, stimulating conversations, and warm friendships formed with the delegates.
Don and Sandra Allen
Keith Allred
Gary and Lynn Anderson
James and Lynn Backman
Boyd Bauer
Angus and Jenny Belliston
Jonathan and Sunny Beutler
Doug and Ann Bush
Tony and Emily Brown
Scott and Christine Cameron
David and Mary Christensen
J. Phil and Barbara Colton
Sterling and Ellie Colton
Mark and Janette Cressler
Kevin and Nancy Duncan
Vanessa Fitzgibbon
Robert Gay
Larry and Shirley Gibson
Wayne Hancock
Ralph Hardy
Elizabeth Harmer
Paul and Karen Hyer
Jeff and Jenna Holt
Malan Jackson
Don and Janelle Jarvis
Ray and Jill Johnson
Robert and Lisa Lamb

Kang Woo and Kum Hee Lee
Robert and KLynn Lochhead
Duane and Erlyn Madsen
Mark Madsen
Larry and Joanne McColm
David Jr. and Tiffany Nearon
John and Catia Nichols
Jonathan Olsen
Don and Ann Pearson
Gilbert and Gretchen Petramalo
John and Jan Phillips
James and Bonnie Pollock
William and Margaret Pope
Glen and Mary Potter
Kelly and Tamra Reeves
David and Lois Salisbury
Gayla and Ferril Sorenson
Marsh and Colleen Tanner
Sterling and Brenda Tanner
Ralph J. and Julienne Thomson
Jonathon and Milada Tichy
Chantal Thompson
Bryce and Peggy Wade
Myron and Olene Walker
Mark and Paula Wood
Rik and Rebecca Woodbury
Robert and Christie Worsley
Errors or Omissions? Please send a message with the correction to the Web Content Manager at [email protected].