Sudanese Delegation Visits the Center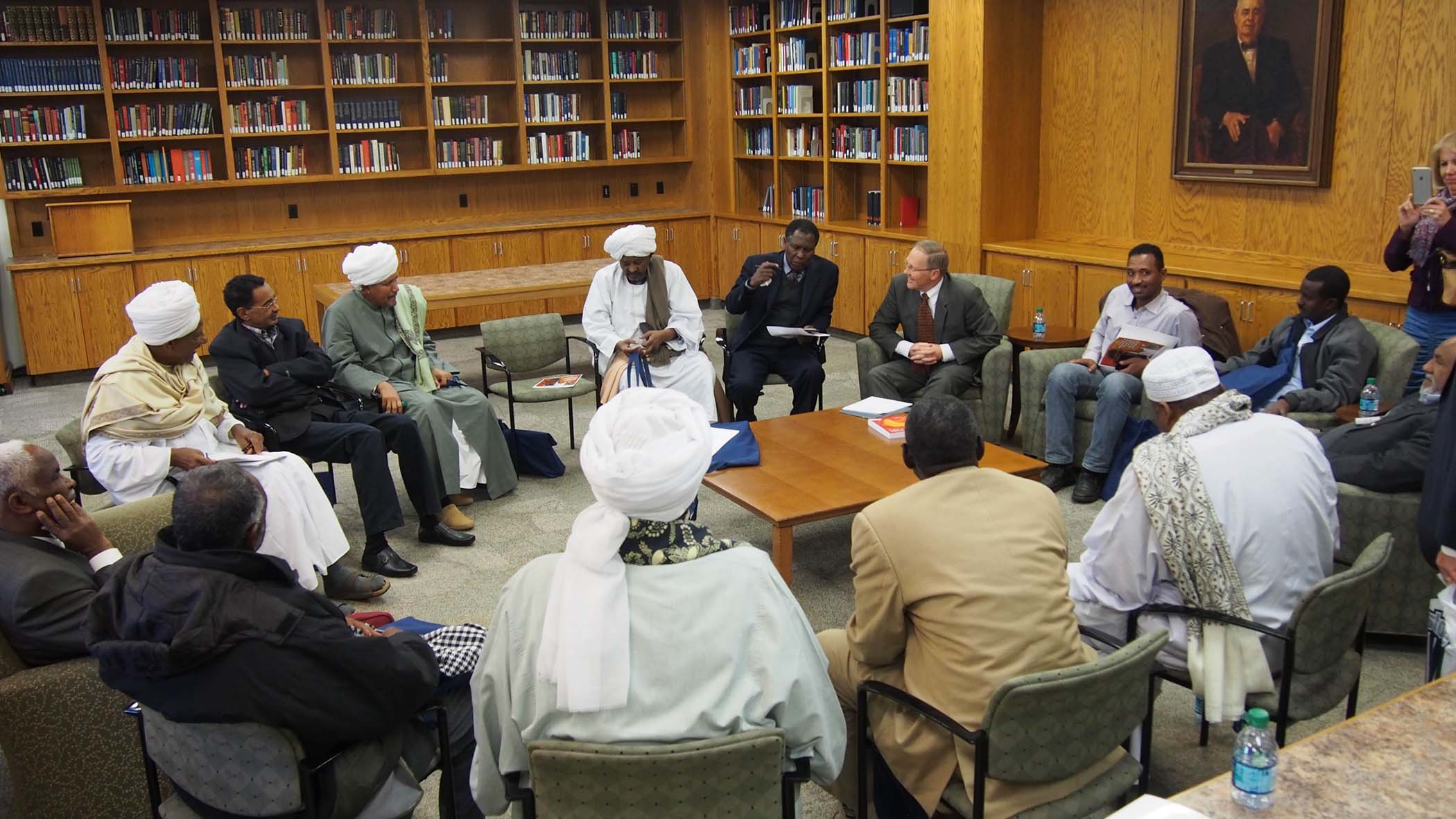 On December 8, 2015, a delegation of Sudanese visitors, invited to the United States under the Department of State's International Visitor Leadership Program, visited the International Center for Law and Religion Studies. The objective of their visit was to promote religious tolerance and peaceful settlement of conflicts. Center Managing Director, Robert Smith, met with the delegation.
Current sanctions imposed upon Sudan were the primary topic of concern. The delegates were particularly interested in discussing Professor Smith's congressional testimony on 18 September, 2014 in which he discussed the use of sanctions under the International Religious Freedom Act, and the need for recognition of progress made by sanctioned countries in the area of religious freedom. Sudan is currently named as a "country of particular concern" (CPC) by the State Department, and has been under economic, trade and financial sanctions since 1997. Apostasy laws and other religious freedom issues were also discussed.