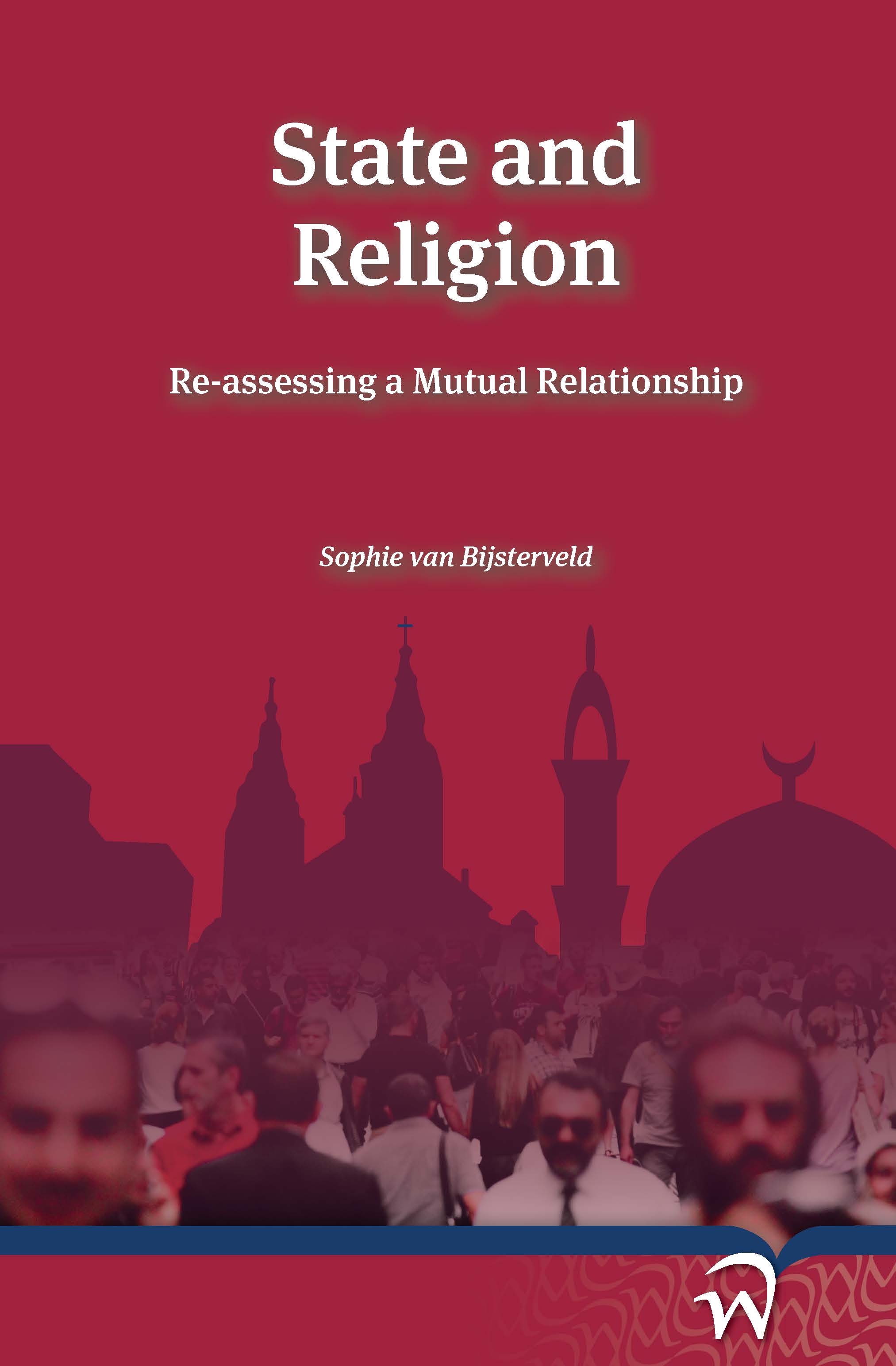 State and Religion: Re-assessing a Mutual Relationship
Sophie van Bijsterveld
Wolf Legal Publishers 2017
With a foreword by Ján Figel, Special Envoy for Promotion of Freedom of Religion or Belief outside the EU
What room should be granted to controversial statements and expressions about faith? Should the state subsidize the building of places of worship? How much loyalty to the state can be demanded of religions? Under what circumstances may the state and religious communities work together to reach a common goal? What does equal treatment of religions mean today?
The debate on the relation between the state and religion is proceeding at full speed and in great intensity. Classic principles, such as the separation of church and state and the freedom of religion are shared by all but no longer seem to offer any anchorage. A new view giving new direction and orientation is needed. This book is intended to contribute to that vision. It explores the foundations on which the relation between the state and religion must be built and the consequences this has for the attitude of the state toward religion in concrete questions facing the Netherlands at the beginning of the 21st century. The results are translated into concrete recommendations.
This book is intended for politicians and policy makers and for those who are involved in churches and identity-driven social organizations. It is also intended for the academic world – and actually for anyone who is interested in the relation between the state, society, and religion in light of the developments in society today. In 2015 the original Dutch version of this book, Overheid en godsdienst: Herijking van een onderlinge relatie, was awarded the A.F. de Savornin Lohman Prize.
Sophie van Bijsterveld is Professor of Religion, Law, and Society at Radboud University in Nijmegen and a member of the Upper House of the Dutch Parliament. In 2002 she published The Empty Throne: Democracy and the Rule of Law in Transition, a work on the future of democracy and the constitutional state.
Reviews
"… a brilliant book …" —Norman Doe, Professor and Director of the Centre for Law and Religion at the School of Law and Politics, Cardiff University
"… an innovative contribution to the re-assessment of the role of the state vis-à-vis religion … Written in a transparent and compelling fashion …" —Panel of judges of the A.F. de Savornin Lohman Prize
"… a clear, consistent, and powerful reflection on how a modern democratic constitutional state should deal with religion at the beginning of the 21st century and with the social and political issues in which religion plays a role …" —Ján Figel, Special Envoy for Promotion of Freedom of Religion or Belief outside the EU