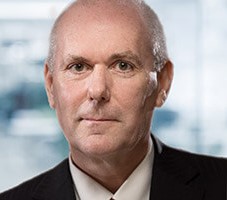 IAC Emeritus
Professor Simon J. Gibson OBE is Chairman and Founder of the Alacrity Foundation and Chief Executive of Wesley Clover Corporation. Wesley Clover is an investment Fund specialising in seeding technology companies. Before joining Wesley Clover, Simon was co-founder, President and CEO of Ubiquity Software Corporation. Ubiquity was named European Innovator of the year in 2001 and in 2007 Ubiquity was acquired by Avaya Inc. Simon is a Director of Wesley Clover, The Celtic Manor Resort, and Innovation Point. He is a Regent of Harris Manchester College at the University of Oxford, a Professor at the Swansea University School of Management and Patron of the Employability Academy. He is the Chair of Cardiff University's Innovation Programme Oversight Board and the MIT Wales REAP project.
Simon has been the recipient of four national R&D awards and was made an Officer of the Order of the British Empire (OBE) for his services to industry and to the community in South Wales in the 1999 Queen's Birthday Honours list. Simon served on the Board of the Welsh Development Agency and chaired the Knowledge Economy Committee. He is an advisor to several government bodies including the National Economic Research Advisory Panel. He chaired an independent panel evaluating the commercialisation issues in Higher Education on behalf of the National Assembly for Wales. Simon is the Chair of Digital Wales and is a member of Ofcom's National Advisory Committee.
Simon is married to Susan Gibson. Simon and Susan live with their four children in the beautiful County of Monmouthshire, United Kindgom, where they are members of the Forest of Dean Branch of The Church of Jesus Christ of Latter-day Saints.