Samuel Miguel Fröhlich – Goethe-Universität, Frankfurt, Germany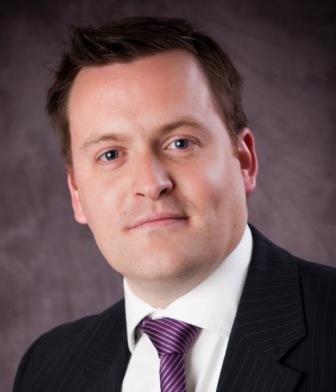 Samuel Miguel Fröhlich grew up in the northernmost State of Germany. After serving a full-time mission for the Church of Jesus Christ of Latter-day Saints in England, he worked in 10 countries across Europe. This contact with Eastern Europeans and their individual circumstances awakened his major interest in human rights. Following that, he spent over two years working for a leading international law firm in Frankfurt, Germany, and joined a human rights organization in Brussels, Belgium for a summer internship.
Samuel will soon graduate from the "Goethe-Universität," the Law School in Frankfurt, Germany. He has joined the Center for a summer externship before writing his final "diploma-thesis." His wife, Cynthia, who is also just about to graduate from law school and is expecting their second child, has accompanied him to the US, along with their two-year-old daughter.
He is looking forward to a challenging externship, and to receiving further insights into freedom of religion and human rights issues.