Reverend Doctor Kim-Kwong Chan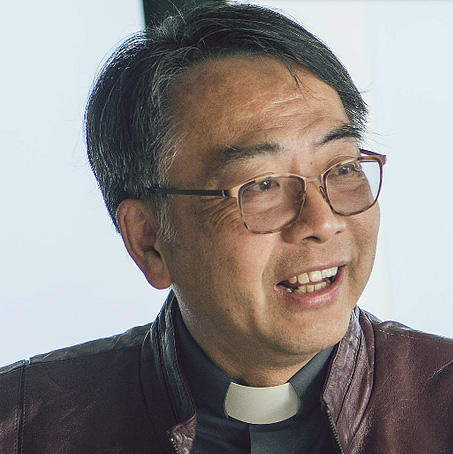 Honorary Research Fellow, University Service Center for China Studies, Chinese University of Hong Kong
Hong Kong, China
The Reverend Doctor Kim-Kwong Chan received his undergraduate training in Nutrition (B.Sc.[F.Sc.]) from McGill University and subsequently finished three masters (M.Div., China Graduate School of Theology; M.A., University of Ottawa; S.T.L , Pontifical St Paul University) and two doctoral degrees from University of Ottawa (Ph.D.) and Pontifical St Paul University (D.Th.). He also did graduate studies on Agricultural Economics at University of London and finished a four-year post graduate Advanced Certificate in Psychoanalytic Psychotherapy under CAPA (China America Psychoanalytic Alliance). In the academic field, he has held teaching appointments in Medical School, School of Arts, School of Business and Theological Schools in UK, USA, HK, Singapore and China. He had served as the Program Director (later, as Senior Fellow) of the Council for Christian Colleges and Universities (CCCU), Washington, D.C. In the religious field, he is member of the Anglican Church, an ordained minister and a Board member of the Christian National Evangelism Commission. He had served as the Chaplain of the Chung Chi College of Chinese University of Hong Kong, and later as the Executive Secretary of the Hong Kong Christian Council since 1999 till his retirement from ecclesiastical post at 2016.
Dr. Chan has authored and co-authored 11 books, mostly on Christianity in China, including Protestantism in Contemporary China (Cambridge: Cambridge University Press, 1993) with Alan Hunter; Witness to Power: Stories of God's Quiet Work in a Changing China (Carlisle: Paternoster, 2000) with T. Yamamori; Holistic Entrepreneurs in China, (Pasadena, California: William Carey International University Press, 2002) with T. Yamamori; and Religious Freedom in China: Policy, Administration and Regulation–A Research Handbook (Santa Barbara, CA.: Institute for Study of American Religion, 2005) with Eric Carlson, and Understanding World Christianity: China ( Fortress Press, 2019). He has published some 100 academic papers in Journals and chapters in books in English, Chinese and French, and is a co-editor of a web-based database (http://www.hsscol.org.hk/FangZhi/main.htm) on sources of Christianity from more than 2,700 volumes of county Gazetteers in China.
Dr. Chan has worked in China since 1979 and has traveled to every province in China for various projects. In addition to his academic and ecclesiastical involvements, he serves as consultant for various national and international development agencies, such as Food For the Hungry International. He was the founding President of the Hong Kong Nutrition Association. As a specialist on religion in China, the Swedish Government, US Government (State Department), British Government, Australian Government, Kuwait Government, the Immigration Court of Canada, as well as a number of international agencies had consulted him on the areas of religious freedom, human right and social development. Because of his socioeconomic contribution in China, he was awarded the Honorary Citizen of the Qingyuan City, Guangdong Province, China, and was appointed by the Central Government of the People's Republic of China as a member of the Election Committee of the Hong Kong Deputies to the 10th, 11th, 12th, 13th National People's Congress of China. The HKSAR Government has appointed him as a Justice of the Peace for his contribution on Hong Kong civil affairs. He is listed in the Who's Who in Hong Kong, Asia-Pacific Who's Who, Asian-American Who's Who and Afro-Asian Who's Who.