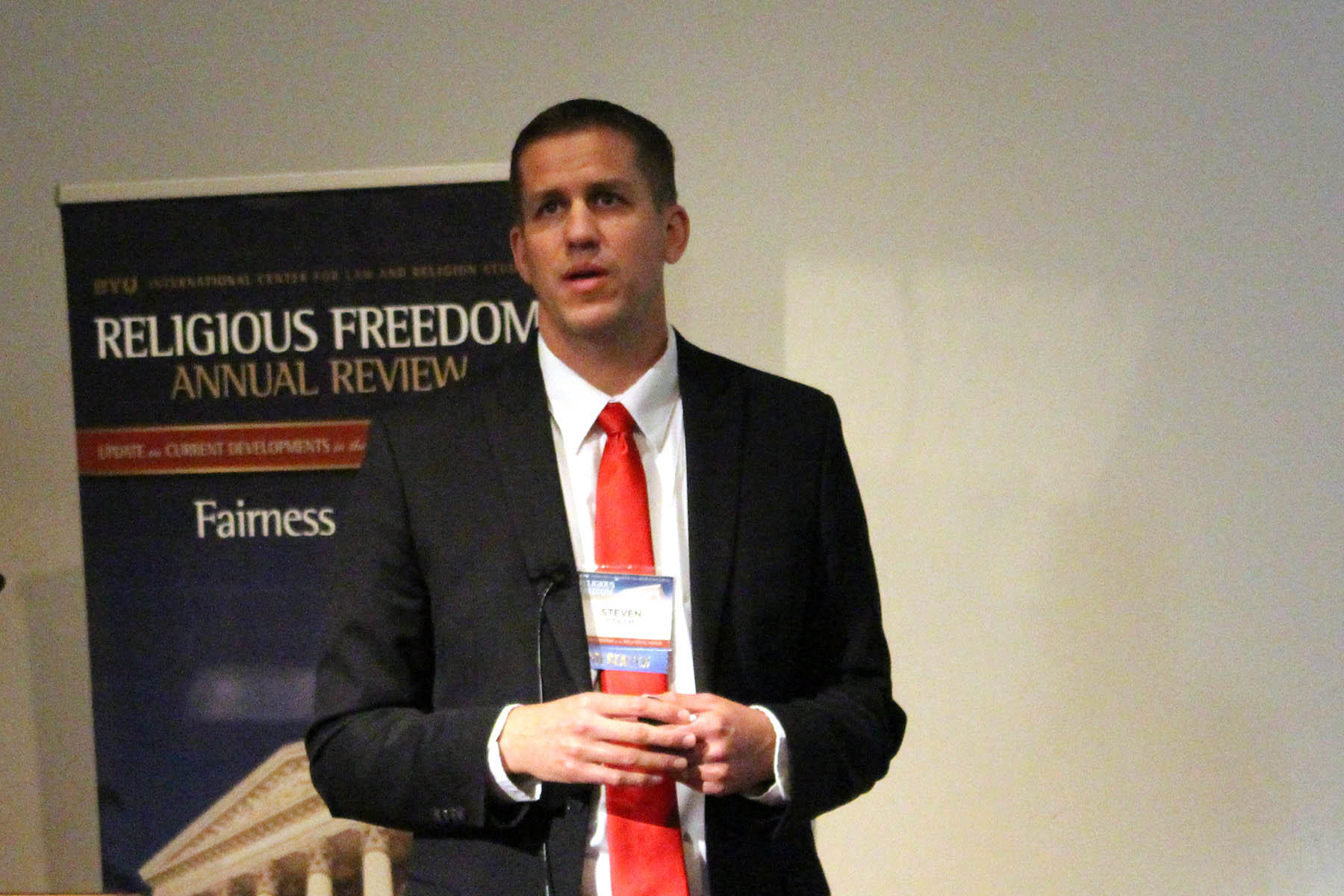 by Shad Larson
In this session, Steven T. Collis, Chair, Religious Institutions and First Amendment Practice Group, Holland & Hart, focused on what each individual can do to promote religious freedom. Mr. Collis pointed out what those who care about religious freedom sometimes do wrong and how that can hurt the cause. He specifically laid out three things that promoters of religious freedom have done over the years that make it difficult to secure religious freedom protections.
The first mistake religious freedom advocates make is promoting religious freedom only for themselves and trying to restrict it for others. This is in the context of the recent rise of Islamophobia and the desire to restrict Muslims rights, which has mostly come from the religious right. By doing this, those who oppose or who are on the fence about religious freedom protections are more likely to want to restrict religious freedom because they do not see it as a valid claim. The second mistake is promising that state Religious Freedom Restoration Acts (RFRA) do more than what they actually do. Promoters of religious liberty have mistakenly promised that RFRAs will protect religious objectors against LGBT anti-discrimination laws when in reality they do not. Thus, many people oppose the RFRA as anti gay legislation when in reality it is nothing of the sort and religious freedom is harmed by its failure to pass. The third mistake is refusing to compromise with the other side. As a result, critical opportunities to win real protections are lost and the opposing side loses interest in a constructive conversation about the issues.  By making these three mistakes, religious freedom advocates can do more harm than good to the cause of religious freedom and time is running out to find real protections.
Mr. Collis then asked for those in the audience to look introspectively and ask themselves if what they were doing is good for religious freedom. He stated that none of us should sacrifice religious freedom as a short-term gain for perceived interests, such as restricting Muslims from coming into the country because it may be perceived as increasing national security. He put it perfectly when he said, "if anyone's religious freedom is being burdened then everyone's religious freedom is being burdened". After taking the audience through various scenarios and soliciting audience feedback on appropriate responses to the situation, Mr. Collis concluded by pleading for everyone to get involved in a constructive manner to protect religious freedom because across the country it is losing its steam.