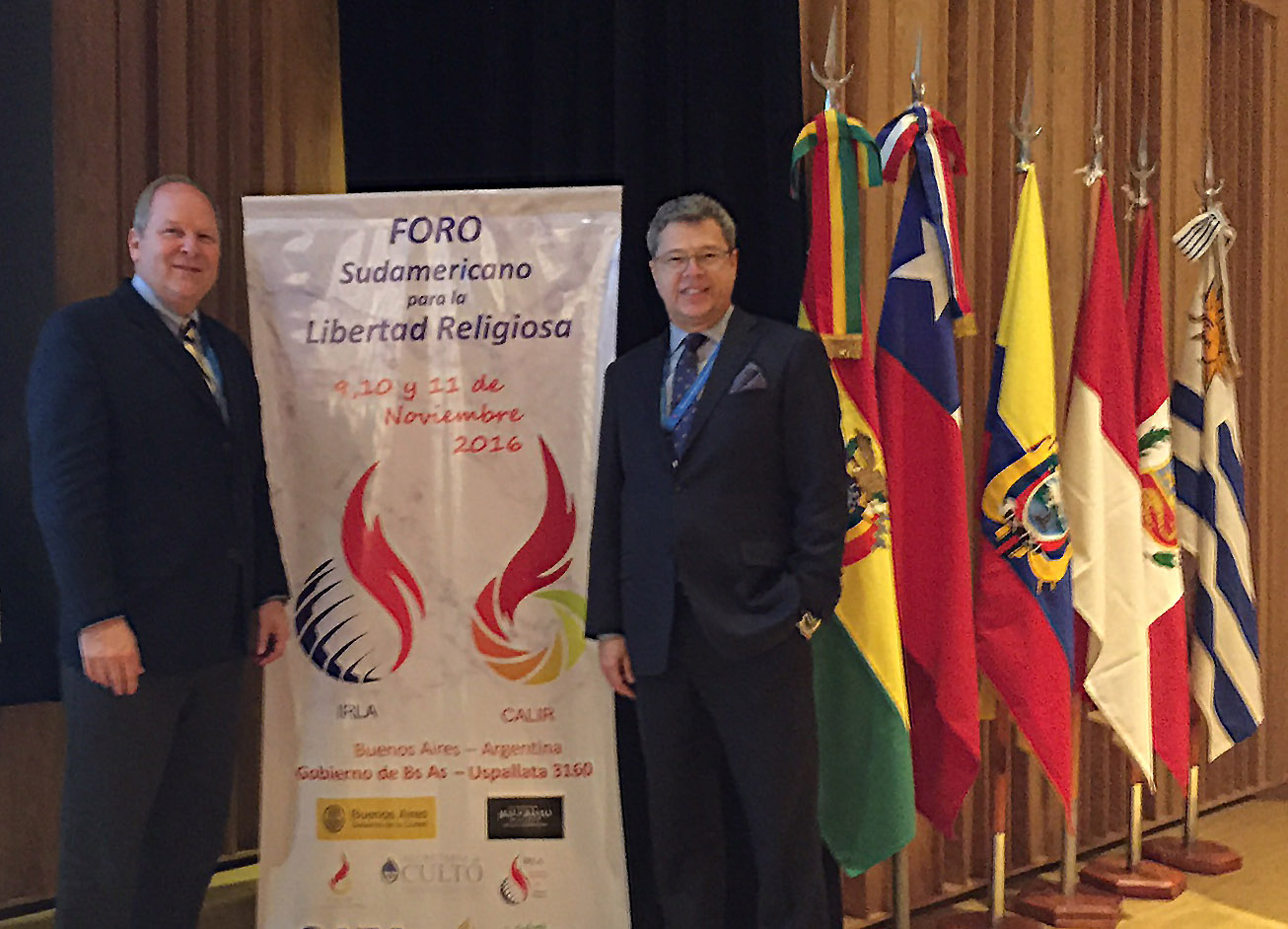 Brett Scharffs, Director of the International Center for Law and Religion Studies, and Gary Doxey, Associate Director, participated in the South American Forum for Religious Freedom. held 9-11 November 2016 in Buenos Aires, Argentina. The forum theme was "Religious Freedom, the Essence of Human Equality". Researchers, teachers, religious leaders and ministers, political leaders and public officials, journalists, professionals related to religious freedom, and other interested persons gathered to discuss freedom of religion and its relationship to state, education, and practices of worship.
Professor Scharffs presented a paper in a plenary session on the topic "Why religious freedom? Why should it matter to believers and nonbelievers?" Professor Doxey's presentation, in a session titled "Freedom of Expression, Religious Freedom and Hate Speech", concerned what can be done to preserve the practice of religious freedom and to live respectfully in a time of strong disagreement.
Some additional topics addressed included interreligious dialogue, religious freedom and equality, religious symbols in the public space, and challenges to religious freedom. The forum was organized by the International Religious Liberty Association (IRLA) and the Argentine Council for Religious Freedom (CALIR).