Professor Smith at UVU Interfaith Meeting and JRCLS Salt Lake Chapter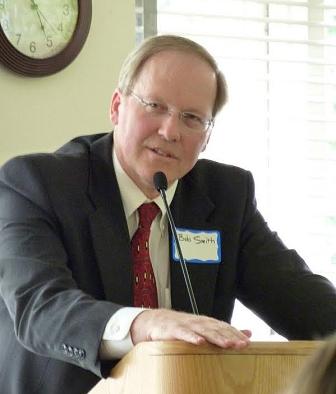 Professor Robert T. Smith, Managing Director of the International Center for Law and Religion Studies at Brigham Young University, participated in two recent events. As a member of the panel "Religion in Politics, Professor Smith attended the first meeting of the Utah Valley University Interfaith Student Association, on 20 September 2011 at Utah Valley University in Orem, Utah. Other panel participants were Mark Hausam, Professor of Philosophy at UVU, Daniel Haas, Minister at Provo Community United Church of Christ, and Elaine Ball, Executive Director – Utah Coalition of Reason.
On 22 September 2011, Professor Smith made a presentation to the Salt Lake Chapter of the J. Reuben Clark Law Society, "Render Unto Caesar That Which is Caesar's: How an Erosion of Religious Freedom Could Jeopardize the Historical Tax Privileges of Churches," at Joseph Smith Memorial Building in Salt Lake City.