Professor Clark at 2012 Conference of Religiously Affiliated Law Schools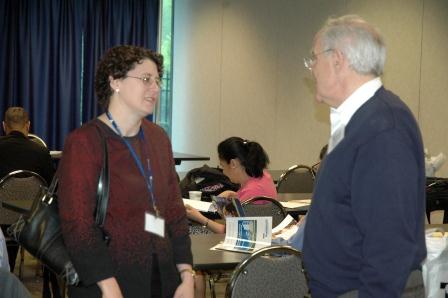 Professor Elizabeth A. Clark, Associate Director of the International Center for Law and Religion Studies, was among the academic experts participating in the 2012 Conference of Religiously Affiliated Law Schools, hosted by the Touro College Jacob D. Fuchsberg Law Center, Central Islip, New York, 2-4 May 2012. The conference addressed the topic "The Place of Religion in the Law School, the University and the Practice of Law." Professor Clark was part of the panel "The Place of Law and Religion Institutes in the Law School and the University," along with Marie A. Failinger – Professor of Law and Editor, Journal of Law and Religion, Hamline Law School (Moderator); Robert F. Cochran Jr. – Director, The Herbert and Elinor Nootbaar Institute on Law, Religion, and Ethics and Louis D. Brandeis Professor of Law, Pepperdine University School of Law; and Ana Renata Dias – Director of the Institute on Religion, Law and Lawyer's Work, Fordham University School of Law.
In welcoming the participants, conference organizer Samuel J. Levine, Professor of Law and Director of the Jewish Law Institute, noted that the panel discussions would "draw from a variety of perspectives, including those of leading scholars from across the country, representing a wide range of universities and religious traditions, who will engage in conversation with prominent judges and public interest lawyers."
Keynote addresses were given by the Honorable Loretta A. Preska, Chief Judge of the United States District Court for the Southern District of New York, and attorney Nathan Lewin, nationally renowned for advocating religious liberties.
This biennial conference was initiated in 1996, and past conference have been hosted by Marquette, Regent, St. John's, Pepperdine, Notre Dame, Baylor, Boston College, and Brigham Young University.