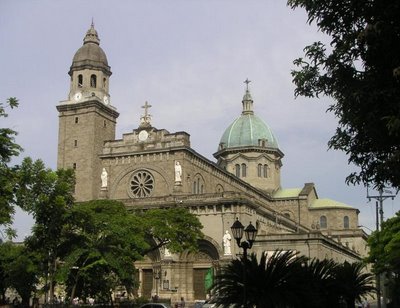 Religion in the Philippines – An Overview
Approximately 93 percent of the 97.98 million people in the Philippines are Christian. Roman Catholicism is the clear majority religion, consisting of 80 to 85 percent of the total population. Under current law, religious leaders are not constitutionally barred from endorsing political agendas. Therefore, the Roman Catholic Church, or any religion with a significant following, may have a considerable impact on governmental proceedings within the Philippines.
The remaining Christian denominations constitute roughly five percent of the population and include a myriad of other churches, such as the Seventh-day Adventists, United Church of Christ, United Methodist, the Episcopal Church in the Philippines, Assemblies of God, The Church of Jesus Christ of Latter-day Saints (LDS Church), the Philippine (Southern) Baptists, the Philippine Independent Church, Iglesia ni Cristo, the Members of Church of God International, and The Kingdom of Jesus Christ – the Name Above Every Name. Individually and collectively this group does not have the same political influence as does the Catholic Church. However, some of these religions often share similar political views with the Catholic Church, and as Christian denominations they act to bolster the already strong political influence of Christian beliefs.
Islam is the largest minority religion. It comprises between 5 and 9 percent of the total population. The majority of Muslims reside in the southern islands of Mindanao and Sulu.
When the Spaniards colonized the Philippines, the southern islands of Mindanao and Sulu were not part of the original country. The majority of the people of these islands were Islamic. Efforts by the Spanish to force Christianity upon the Moro people of Mindanao and Sulu were largely ineffective. Over the first half of the 20th Century, the United States, the Philippine Commonwealth Government, and later the independent Philippine Government initiated resettlement programs that brought Christian Filipinos from more populated northern islands of the Philippines to the non-Christian southern region of the country. The resettlement program and discriminatory laws over time resulted in the Moro people becoming the minority ethnic and religious group in their own lands.
In 1987, the National government sought the creation of the Autonomous Region in Muslim Mindanao (ARMM). The ARMM was eventually created through Republic Act No. 6734, more commonly known as The Organic Act. The Act outlined the procedures for the autonomous government that would eventually see its first set of elected officials in 1990. The ARMM, as outlined in the Organic Act, and the later amending Republic Act No. 9054, establishes a Regional Government that is bound by the Constitution of the Philippines and limited to exercise the powers and functions granted to it. The Republic Act No. 9054 is essentially the "constitution" of the ARMM and discusses the organization of the ARMM governing bodies and the responsibilities that are owed to it by the National Government and the duties that the ARMM has to the National Government.
For more information about religion and law in the Philippines, please click the links below.