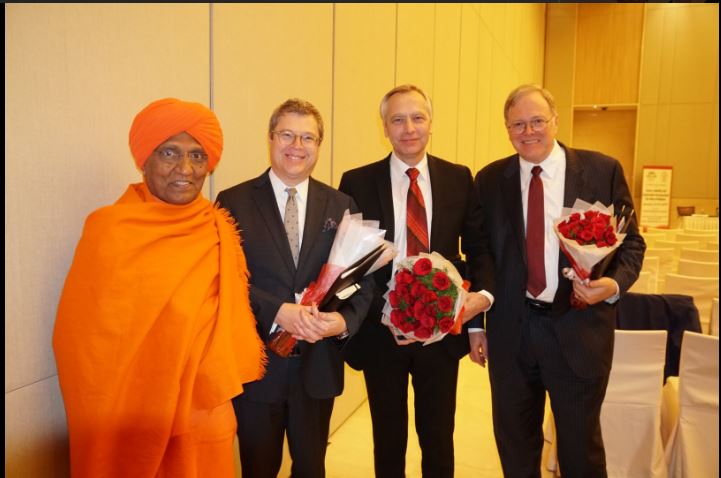 The conference "Peace, Stability, and Sustainable Development: The Role of Religion" took place in Hyderabad, India from 13-15 January 2017. The conference was co-sponsored by the National Academy of Legal Studies and Research (NALSAR) University of Law, India; the International Center for Law and Religion Studies of Brigham Young University Law School, United States; and King and Diane Husein.
The opening session featured an inaugural address by Neera Chandhoke, Professor Emeritus, Department of Political Science, University of Delhi, New Delhi, and speakers Ján Figel', Special Envoy for Promotion of Freedom of Religion or Belief (FoRB) outside the European Union, European Commission, Slovakia; and W. Cole Durham, Jr., Susa Young Gates University Professor and Founding Director, International Center for Law and Religion Studies.
Topics covered included Religion, Business and Corporate Responsibility, Religion and the Environment, Religion and Gender Equality, Religion and the Workplace, Religion and Security, Religion and Peace, and Religion and Justice.