Clark and Scharffs: Religion and Law in the USA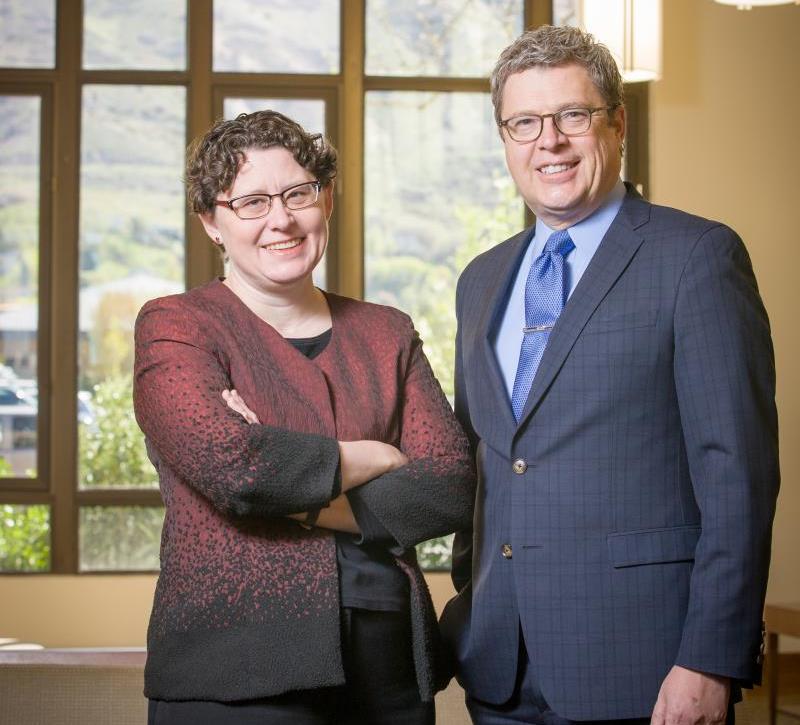 Professors Elizabeth A. Clark and Brett G. Scharffs produced the book Religion and Law in the USA, issued in 2016 by Kluwer Law International as part of its innovative prints and online series, International Encyclopaedia of Laws. Each volume of the Encyclopaedia is designed to cover an identical set of topics from the legal viewpoint of a particular country. Professors Scharffs and Clark were selected by the editor of the Religion volume, Rik Torfs, Rector at Katholieke Universiteit Leuven, Belgium, to write the United States book on law and religion.
"It is a recognition of the International Center of Law and Religion's stature in the international law and religion field that we were asked to write the book on the United States as this country has more law and religion scholars than many other countries in the world," said Professor Scharffs. "The Encyclopaedia is designed to facilitate comparative law scholarship and understanding across legal systems. We are proud to be a part of that because that is exactly what we are trying to do at the Center."
Religion and Law in the USA provides systematic information on how the USA deals with the role religion plays or can play in society, the legal status of religious communities and institutions, and the legal interaction among religion, culture, education, and media." This book will serve as a valuable resource for comparative law scholarship and understanding.