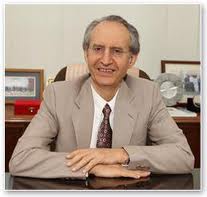 Emeritus Professor, Founding Chairman and CEO, International Institute of Advanced Islamic Studies
Kuala Lumpur, Malaysia
Professor Mohammad Hashim Kamali is an Afghan Islamic scholar who has taught and worked for many years in Malaysia. He is Founding Chairman and CEO of the International Institute of Advanced Islamic Studies, Malaysia (2007—continuing), and a world renowned scholar in his field of specialisation. He served as Professor of Islamic Law and Jurisprudence at the International Islamic University Malaysia (IIUM, 1985–2004); and was Dean of the International Institute of Islamic Thought and Civilisation (ISTAC, 2004–2006). Currently he is Senior Fellow at the Institute of Strategic and International Studies (ISIS) Malaysia, a Senior Fellow of the Academy of Sciences of Afghanistan, and also Senior Fellow of the Royal Academy of Jordan. He serves on the International Advisory Board of thirteen academic journals published in Malaysia, USA, Canada, Kuwait, India, Australia and Pakistan. Professor Kamali has served as a member and sometime Chairman of the Constitution Review Commission of Afghanistan (2003); as a UN consultant on constitutional reforms in Afghanistan, the Maldives, and Iraq; and as advisor to the UN on a new constitution for Somalia.
He graduated from Kabul University in Afghanistan with 1st Class Honours in Law and Political Science (1965), and served as Public Prosecutor with the Afghan Ministry of Justice for two years. He completed his LLM in Comparative Law, and Ph.D in Islamic and Middle Eastern Law, at the University of London (1969–1976); following which he was employed as a broadcasting support staff by the BBC in Reading, UK (1976–1979). Dr. Kamali was Assistant Professor at the Institute of Islamic Studies, McGill University in Montreal (1979–84); and a Research Associate with the Canada Council for Social Science and Humanities (1984–1985). He has been a Visiting Professor at Capital University, Ohio (1991), as well as Visiting Professor at the Institute for Advanced Study in Berlin, Germany (2000–2001).
Professor Kamali has given presentations at over 130 national and international conferences, published 20 books and over 120 academic articles. He is a member of the Global Expert Finder Network of the UN Alliance of Civilisations; Chairman of the CIMB Shariah Committee (Malaysia); and Chairman of Shariah Board, Stanlib Corporation (South Africa). He is an original signatory to, and active participant in, the 'Common Word' initiative between Muslims and Christians. He delivered the 20th 'Prominent Scholars Lecture Series' (Silsila Muhadarat Ulama' al-Barizin) in 1996 at the Islamic Research and Training Institute in Jeddah, Saudi Arabia; and the Multaqa Sultan Ahmad Shah Lecture of 2002 in Kuantan.
Professor Kamali has featured frequently in print media, radio, TV and the internet. He published an Open Letter and a full page article in the newspaper Berliner Zeitung just before the Taliban blew up the Bamian Statues, and appeared on the Iranian Republic's Television network just before the U.S. invasion of Afghanistan. He has been featured on RTM Malaysia, Al-Jazeera, Afghanistan Ariana TV, TV Kuwait, Al Arabiya, and The Maldives TV. He was twice awarded IIUM's 'Isma'il al-Faruqi Award for Academic Excellence' in 1995 & 1997. His books Principles of Islamic Jurisprudence, Freedom of Expression in Islam, A Textbook of Hadith Studies, and Shari'ah Law: An Introduction are standard text books in English speaking Universities worldwide. Professor Kamali's scholarly studies are translated into Bahasa Indonesia, Farsi, Pashto, Dari, Arabic, Bengali, and Turkish; and he is listed in a number of leading international Who's Who.