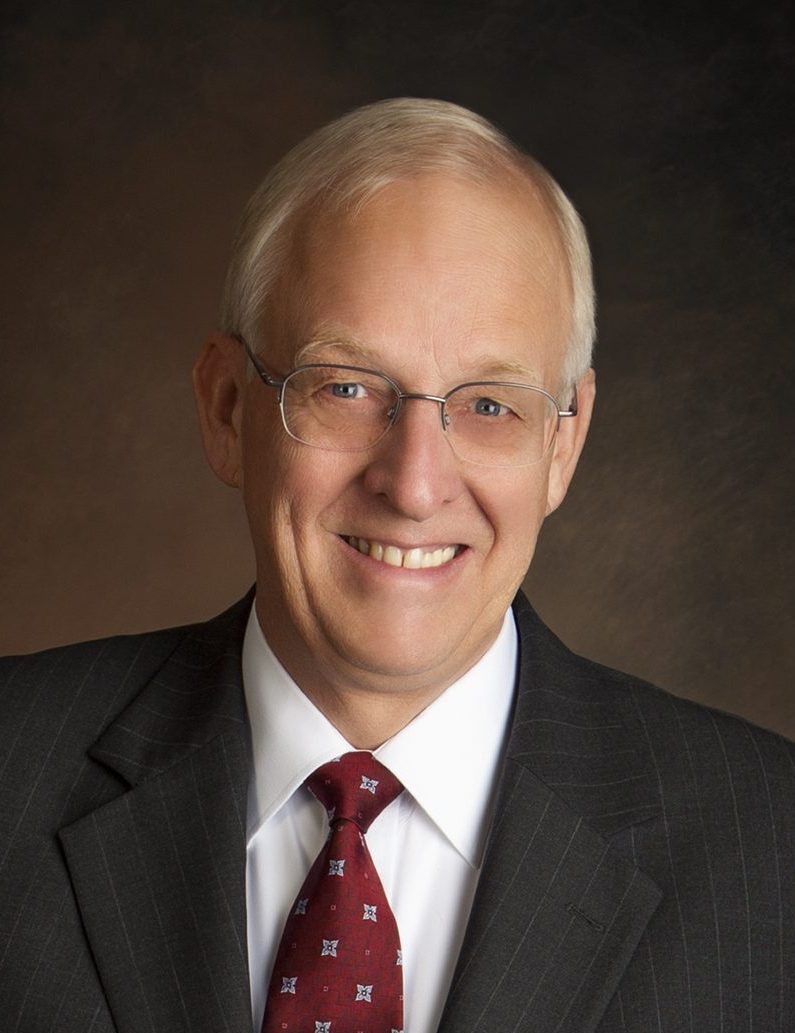 Michael J. Wilkins is a graduate of the University of Utah (B.S. '75) (JD '77) and the University of Virginia Law School (LL.M. '00).  After time in private law practice in Salt Lake City, he was appointed a judge of the Utah Court of Appeals (1994-2000), and later as a Justice of the Utah Supreme Court (2000-2010).    Justice Wilkins has enjoyed serving as an Associate Area Legal Counsel (2014-2016) in the Pacific area of the Church, and an International Fellow of the ICLRS (2017-2019) in Europe.  He presently serves as Chair of the Utah Commission on Uniform State Laws (2007-present), and a member of the European Law Institute (2018-present).  He has been an adjunct lecturer in law at the J. Reuben Clark Law School, Chair of the Utah Legislative Ethics Commission, a Utah Bar Examiner, and served in other governmental, judicial, civic, and religious positions.
In 2005, as part of the Central European Law Initiative, both Justice and Judge Wilkins visited Ukraine.  The project, co-sponsored by the United States Government and the American Bar Association, was to assist emerging democracies in establishing constitutionally based criminal justice systems.  They were hosted by members of the Supreme Court of Ukraine as guest lecturers, speaking to large groups of Ukrainian judges throughout the country.  On two trips, totaling more than 4 weeks, the Wilkins visited 12 cities and spoke to more than three thousand judges.  They addressed topics related to judicial management, constitutional protections, and similarities between the United States Constitution and the then recently adopted Ukrainian constitution.
In 2008, Justice Wilkins was invited by the Mexican Supreme Court and the Mexican Ministry of Foreign Affairs to discuss judicial management, transparency and trust of courts, and the migration of Mexican nationals into the United States.  As the senior member of the U.S. delegation, Justice Wilkins was given the privilege of one-on-one consultation with the Chief Justice of Mexico in discussing the challenges facing the Mexican court system.