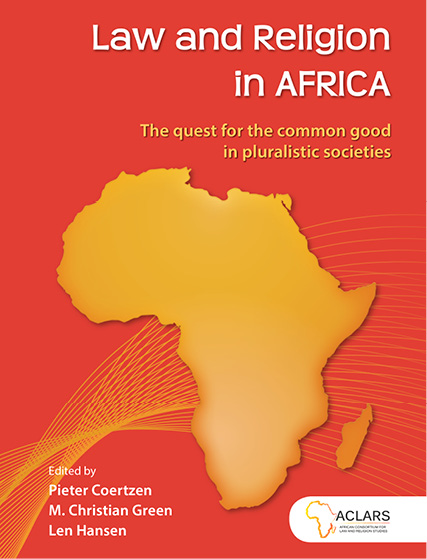 Law and Religion in Africa: The Quest for the Common Good in Pluralistic Societies
Pieter Coertzen, M. Christian Green, Len Hansen, eds.
African Sun Media 2015
In our time the study of law and religion is emerging as a wide-ranging and vital academic discipline, with increasingly urgent implications for society at large. Lying at the intersection of a variety of other disciplines – law, theology, religious studies, political science, sociology and anthropology, to name only the most obvious – the field of law and religion is generating a burgeoning volume of interdisciplinary and trans-disciplinary research and study. The current volume is proof of this. The discussion of the relationship between law and religion, as seen from a variety of perspectives in Africa, underscores the critical importance of the issues involved in the everyday life of all citizens. It is accordingly vital for governments to take note of the scholarly results that are produced. We hope that this volume will contribute to this aim.