Kimball & Olivia Christianson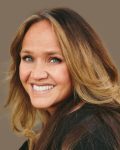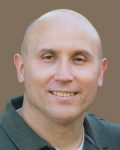 Kimball works as a radiologist for Revere Health. He did a radiology residency at Duke University; and went to medical school at Vanderbilt University. He also attended the University of Utah, graduating in German, where he also played football. While Kimball's father worked as a BYU religion professor, his family spent time in Jerusalem and Vienna for Study Abroad programs. They eventually moved to Provo; Kimball was born in Florida.
Olivia Christianson worked in communications for a few years before the birth of their first child. She studied communications at BYU — Public Relations and Political Science. She also served in the Texas Houston East Mission. Liv grew up moving around the U.S. and in Germany. Before moving to Utah, she and Kimball lived in Tennessee, North Carolina, and Idaho. They are the parents of four children.