International Center for Law and Religion Studies Newsletter
May 2007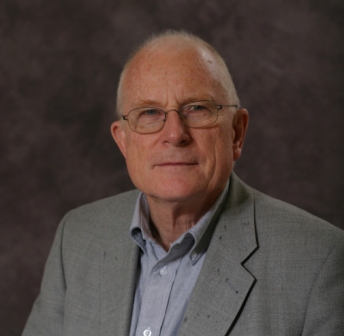 Featured Article
Indonesia Projects Dedicated to Promotion of Religious Freedom and Human Rights
by Professor Tore Lindholm
The Center and Norwegian partner institutions are cooperating in two long-term projects designed to promote familiarity with and scholarly study of the human right to freedom of religion or belief (FORB) in Indonesia. The scholars involved from outside Indonesia are Professor W. Cole Durham, Jr., Director of the Center, and Professor Tore Lindholm, Chair of the Board of the Oslo Coalition on Freedom of Religion or Belief and activist scholar associated with the Indonesia Program at the Norwegian Centre for Human Rights, University of Oslo. The first of the Indonesia projects undertaken focuses on dissemination of knowledge, scholarly study, and practical understanding of globally acknowledged religious freedom norms. Here, our main institutional partner in Indonesia is the Centre for Religious and Socio-Cultural Diversity (CRSD) headed by Director M. Rifa'i Abduh, State Islamic University in Yogyakarta (UIN Sunan Kaluaga). Professors Durham and Lindholm have developed a set of course materials for a master's level law course focusing on the right to freedom of religion or belief in international and comparative constitutional law. An intensive pilot version of this course, lasting five full days, was organized in Yogyakarta at the UIN Sunan Kaluaga in January/February 2007. Approximately 35 people, mainly younger scholars or NGO activists with a good scholarly background, participated.
On the basis of recommendations received from course participants on the final day of this pilot course, an informal CRSD Coordinating Committee on Freedom of Religion or Belief Training has been established, with Pakâ Rifa'i Abduh serving as the overall chair working with Tore Lindholm and Cole Durham as co-chairs. All participants in the pilot training course were encouraged to be actively engaged in the work of the Coordinating Committee, whose task is to establish working groups addressing follow-up activities. The single most important working group is the Indonesian Training Events Planning Group. This group will work with the Coordination Committee to identify institutions or groups interested in and capable of planning and carrying out future training courses. In cooperation with the Coordination Committee, training courses will likely be held in university settings. The pilot course was designed with the idea of providing readings and materials, which could be used for a master's level course worth two semester hours of credit. Thus, one initiative might be to identify ways that the course materials could be refined and used as the basis for university courses. Alternatively, a number of other groups, including Indonesian NGOs and religious organizations, may benefit from such training. The Training Events Planning Group is responsible for formulating concrete plans, specifying needs for external professional or financial assistance from sponsors. The goal is to conduct a small number of one-, two-, or three-day trainings courses in freedom of religion or belief in various places in Indonesia, beginning in 2008.
The second of the longer-term Indonesia projects is to make use of teaching materials and readings from the master's level course to shape smaller religious freedom modules, which can be incorporated into undergraduate religious freedom curriculums. This idea is already being applied in the construction of a mandatory course for senior law students at the State Islamic University "Syarif Hidayatullah," in Jakarta. Here, Professors Durham and Lindholm are cooperating with the Vice-Dean, Noryamin Aini of the Sharía and Law Faculty, creating an innovative course called "Human Rights, Shari'a and Domestic Law," which will begin in September 2007. Both Durham and Lindholm have been contributing to the construction of the curriculum and the selection of readings. As of early April 2007, the outline of subject-matters to be included in the course curriculum is as follows:
Human Rights, Shari'a, and Domestic Law by 7th semester students of law at the Faculty of Shari'a and Law, State Islamic University of Syarif Hidayatullah, Jakarta, Indonesia
(1) Democracy and human rights in the legal and political order of international society.
(2) Historical struggles and movements for human rights (against colonialism, genocide, slavery, apartheid, racism; for religious freedom, civil rights, and women's rights).
(3) The Charter of Madinah, and the Cairo Declaration on Islamic Human Rights–the rights of God and the rights of human beings.
(4) The basic concept of human rights in islamic law, Islamic principles, maqasid al-shari'a (objectives of sharía) and the concept of kar'mah (human dignity).
(5) The basic concepts of human rights in international law: human dignity, equality and nondiscrimination, and "rechtsstaatâ" (rule of law).
(6) International law (instruments and bodies) relating to human rights: which codified human rights norms are binding on Indonesia, by treaty ratifications and/or by customary law?
(7) Implementing human rights in Indonesia at the national level: identifying the relevant parts of the Indonesian Constitution, legislation, courts, and tribunals.
(8) The status and implementation of provincial and district level "Shari'a-inspired by-laws"in Indonesia: To what extent are these by-laws compatible with national Indonesian law?
(9-11) Convergence or conflict between Islamic law and codified human rights? Current issues: (9) Women's rights and discrimination against women; corporal punishments, cruel and inhuman treatments (death penalty, lashing, amputation). (10) Freedom of expression (blasphemy), freedom of religion (apostasy, atheism, inter-religious marriage), and non-Muslims' status under Islamic Law. (11) The right to places of worship, to legal entity status, and to organizational autonomy for all religious groups, including for religious minority organizations.
(12) Challenges for shari'a /fiqh and human rights in Indonesia. The above curriculum is not final; and organizers welcome new proposals and constructive criticisms. A prestigious and successful international launch workshop: "Teaching Human Rights, Shari'a and Law at Higher Education," was hosted by the Syarif Hidayatullah University 17-19 April 2007 in Jakarta. The Center was represented by a member of the Academic Advisory Board, Professor Javier Martínez-Torrón, Faculty of Law, Complutense University, Madrid, Spain. See the workshop program below. The expectation behind the course "Human Rights, Shari'a, and Domestic Law" is that it will be widely duplicated by other universities and colleges in Indonesia, and thus help speed up and deepen understanding of human rights, generally, and religious freedom norms in particular. A textbook of Student Readings and a more comprehensive Course Guideline for Teachers, both in Indonesian, will be compiled before Summer 2007. A four-day "Teaching of Teachers" course will take place in mid-August, to be attended by all lecturers responsible for teaching the course. The course itself will be taught to six groups of 25 to 30 law students each, beginning September 2007 and ending in the first week of January 2008.
Tore Lindholm is a member of the Center's Academic Advisory Board and is also associate professor at the Norwegian Institute of Human Rights, University of Oslo, head of its research committee, and coordinator of its research program on Human Rights and Normative Traditions. His academic field is philosophy, originally working in the philosophy of science, social theory, and ethics. Lindholm co-initiated and sat on the steering committee of the Norwegian Research Council Ethics Program in 1990- 2001 and is a board member of the Oslo Coalition on Freedom of Religion of Belief. His present research addresses conditions and strategies for constructive and critical collaboration, cooperation, and dialogue across religious and cultural divides, on further elaboration, entrenchment, and plural justification of human rights norms and mechanisms.
News
Progress on Thai Constitution
The Constitutional Drafting Committee of Thailand recently submitted its draft constitution to the government and public for review and comment. Public debates across Thailand will culminate in a 100-member constitutional assembly in July that will make final revisions prior to a national referendum on the Constitution in September. If all goes according to plan, national elections will be held in December. While work on the draft constitution was progressing, Professor Cole Durham was busily involved as an advisor on a number of important topics. He invited the Honorable J. Clifford Wallace, Senior Judge and former Chief Judge of the Ninth Circuit Court of Appeals, to visit Thailand, where he gave several lectures. Professor Durham also arranged for meetings between members of the Thai drafting committee and Dean David B. Magleby of the Political Science Department at B.Y.U. Robert T. Smith, Managing Director; Hannah Smith, Center Fellow; and Suzanne Sittichai, Research Fellow, have also assisted Professor Durham with his research.
Central European University
Professor Durham is spending a month at Central European University in Budapest, Hungary, teaching courses in International Protection of Freedom of Religion and Freedom of Religion in Comparative Perspective. As a Recurring Visiting Professor, Professor Durham has been teaching courses at this elite English-language university for the past eight years. This has provided a unique opportunity to work with some of the most talented students from throughout Central and Eastern Europe.
2007 Summer Research Fellows Begin Work
The 2007 Summer Research Fellows completed their training on May 7-9, 2007 and are now either working at their assigned offices in country, or working on Center projects until they depart. The Summer Research Fellows program consists of both an international externship component, which can help give law students practical experience important for launching their careers, a significant research component, opportunities for personal encounters with global leaders in the field of religious freedom, and a vital service. Fellows are assigned to work five weeks in one of eight offices: the Office of General Counsel at LDS Church Headquarters in Salt Lake City, or one of the seven Area Offices in Moscow, Frankfurt, Hong Kong, Johannesburg, Mexico City, Buenos Aires, and Sydney. Fellows will then return to Provo for the balance of the summer for work on guided individual research projects related to the development of the global religion law database project, work on analysis of emerging legislation affecting religion in various parts of the world, and other scholarly projects.
Events
JRCLS Conference at Pepperdine Law School On February 16-17, 2007 Professors Cole Durham and Elizabeth Sewell made presentations at the Fourth Annual J. Reuben Clark Law Society Conference held at the Pepperdine University School of Law in Malibu, California. Professor Durham spoke on the "high adventure" of participating in the field of religious freedom on an international scale. Professor Sewell spoke of her personal experiences at the Center defending religious freedom on behalf of all people. Other speakers at this extraordinary conference include Elder Lance B. Wickman, General Counsel of The Church of Jesus Christ of Latter-day Saints and a member of the First Quorum of the Seventy, Chieko Okazaki, former First Counselor, Relief Society General Presidency, Senator Gordon Smith, United States Senate, Judge Thomas Griffith, United States Court of Appeals for the D.C. Circuit, Judge Richard Paez, United States Court of Appeals for the Ninth Circuit, Judge Milan Smith, United States Court of Appeals for the Ninth Circuit, Former Utah Governor Olene Walker and Elder Walker, Church Public Affairs Missionaries in New York City, Dean Kenneth Starr, Pepperdine University School of Law, Professor Doug Kmiec, Pepperdine University School of Law, and Dean Kevin Worthen, J. Reuben Clark Law School at BYU.
JRCLS conference page | Durham paper | Program
Milan, Italy Meeting on Church/State Finance Prof. Cole Durham attended a meeting in Milan, Italy on March 23, 2007 organized by Professor Silvio Ferrari of the State University of Milan. The topic of the meeting was "Financing of Religion in America and Europe." Professor Durham presented a paper on U.S. history and issues regarding financing of religion. Also in attendance were: Ana Maria Celis, Juan Navarro Floria, Ivan C. Iban, Romeo Astorri.
Perm, Russia Conference The Center co-sponsored a conference in Perm, Russia, "Religion in a Changing Russia: Problems of Researching Religion and Defense of Freedom of Conscience," April 23-24, 2007, with the Russian Human Rights Ombudsman's Office and the Russian Association of Researchers of Religion. The conference brought together approximately 60 scholars, government officials, journalists, and human rights advocates from Moscow and Central Russia, as well as a number of experts from Western Europe and the United States. The Center was represented at the conference by Professors Cole Durham and Elizabeth Sewell. During the conference, the governor of Perm also met with Professors Durham and Sewell, together with key Russian officials and Anastasia Crickley, the Personal Representative of the Chair-in-Office of the OSCE, and the Chair of the Fundamental Rights Agency of the European Union.
Calendar
OSCE Ministerial Conference on Combating Discrimination, Promoting Mutual Respect and Understanding June 6-8, 2007 Bucharest, Romania Sponsored by the Office for Democratic Institute and Human Rights, Tolerance and Non-Discrimination Programme
2007 International Conference on Globalization, Immigration and Change in Religious Movements June 7-9, 2007 Bordeaux, France Sponsored by the Center for Studies on New Religions (CESNUR) and the Institute for the Study of American Religions www.cesnur.org/2007
Southern Virginia University Education Conference June 8-9, 2007 www.svuconference.com
International Symposium on Charity Law Legislation June 12-14, 2007 Beijing, People's Republic of China Sponsored by the Legislative Affairs Office of the Ministry of Civil Affairs of the People's Republic of China
"Emerging Legal Issues Involving Islam in Europe" June 18-19, 2007 Budapest, Hungary Cosponsored by the International Center for Law and Religion Studies at Brigham Young University and the Legal Studies Department at Central European University
"Implementation of Freedom of Religion and Belief: International and Russian Experience June 22-23, 2007 St. Petersburg, Russia Cosponsored by the Expert Council of the Russian Federations' Human Rights Ombudsman, Institute of Religion and Law, Department of Religious-State Relations of the Russian Academy of State Service in the Presidential Administration, Russian State Humanities University, Institute for the Rule of Law in the office of the General Prosecutor of the Russian Federation, the society "Znanie" from St. Petersburg and the Leningrad region, the Administration of St. Petersburg and Leningrad Region.
North American Interfaith Network Conference July 12-16, 2007 Richmond, Virginia
Upcoming Publications
Islam and the European Court: A Critical View
Prominent scholars discuss Refah Partisi (The Welfare Party) and Others v. Turkey and Leyla Sahin v. Turkey, two decisions from the European Court of Human Rights significantly impacting the free exercise of religion. Contributors offer critiques of the Court's decisions as well as the resulting obstacles to future cases concerning religious freedom with a focus on Islam in particular.
Freedom of Religion or Belief: A Deskbook, Translations
The Center, in conjunction with the Oslo Coalition for Human Rights is sponsoring translation into Russian and Indonesian of select chapters of the Deskbook. Once translation is complete, the abridgement will be published and available for Russian and Indonesian scholars and others interested in religious freedom. The Center is also beginning work on translation of the Deskbook into Arabic and Mandarin Chinese.