In Memoriam: Eleanor Colton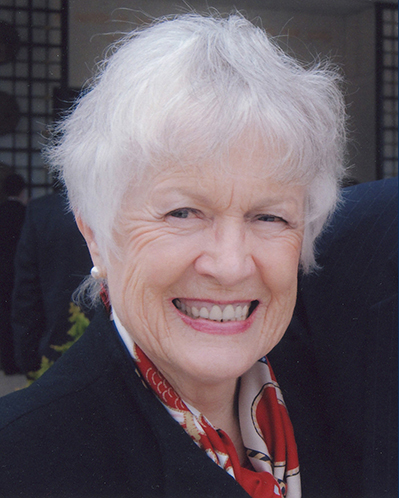 August 21, 1931 – September 19, 2021
Eleanor Ricks Colton, 90, died on September 19, 2021, due to causes related to Alzheimer's Disease and age. Ellie was born August 21, 1931, in Hibbard, Idaho to Thomas Emerson Ricks and Annie Hutchings Ricks on her parents' dry wheat farm. By the time she was 10, she saw the death of her father, a grandfather, and her sister Marie. With the loss of her father, the family moved to Idaho Falls, Idaho where her mother supported the family as a seamstress. Ellie worked picking potatoes and in her sister-in-law's parents' bakery to earn money. She attended and graduated from the University of Utah where she met Sterling Don Colton. She and Sterling married in 1954 and celebrated their 65th anniversary before his death.
Ellie loved her family and friends and was greatly loved by them. She loved the beauty of the earth and walked in the woods behind her Bethesda, Maryland home every day she could. Flowers were a special love of hers. She grew, arranged, pressed, and gifted hundreds of beautiful floral arrangements. A talented cook and entertainer, her home was regularly full of new and old friends, family, and laughter. She loved the writings of Shakespeare and regularly burst out in a Shakespeare sonnet when inspired by beauty, family, and at times, frustration. She served with her husband as Mission Leaders in the Canada Vancouver Mission from 1995-1998 and as the Matron of the Washington D.C. Temple from 2000-2003. Her life was full of intellectual curiosity and faith in the gospel of Jesus Christ, joy, and hope.
She is survived by her daughter Carolyn Colton of Bethesda Maryland; her three sons and their wives, Sterling David and Julie Haycock Colton of Orem, Utah; Bradley Hugh and Melanie Farrell Colton of Midway, Utah; and Steven Ricks and Jeri Cash Colton of Johns Creek, Georgia (currently serving as Mission Leaders in Olongapo, Philippines).
Obituary: https://www.legacy.com/us/obituaries/washingtonpost/name/eleanor-colton-obituary?pid=200255831