ICLRS Student Fellow McKenna Mills, Externship in Moscow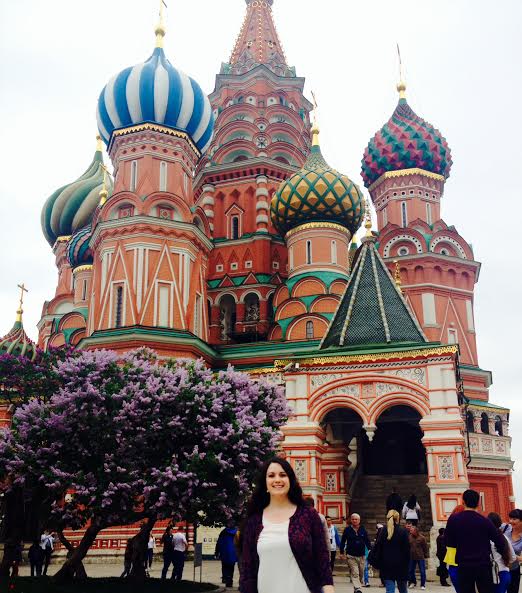 Teaching the laws of men in light of the laws of God is something that applies not only at BYU Law but also in extensions of the BYU Law education all over the world. McKenna Mills, a second-year law student, spent part of her summer 2015 as an extern for the Office of the General Counsel for the European East Area in Moscow, Russia. During her experience, Mills had the opportunity to help plan and prepare a seminar to teach local attorneys more about the fundamental beliefs of the LDS Church. One of the biggest highlights of the experience came when she realized how much she was making a difference.
"I realized that this seminar was more than just educating them about the Church. It could be the first opportunity for many to feel the Spirit and learn of the gospel, and in a professional setting," she said.
Mills attributes her success in her externship to her spiritual and analytical education at BYU Law, which allowed her to actively participate in the mission of the school even as far away as Moscow, a country where she says that "religion is not easily recognized."
A typical morning on the job for Mills included beating Russian rush hour by leaving extremely early. Once in the office, she took the initiative to complete unassigned projects until everyone else arrived. After researching and helping with the seminar, Mills would face another couple of hours commuting home, whether it was by the metro or by bus. "When you are in Moscow, your day revolves around the traffic," she recalled.
Another highlight of Mills' experience was when she tried a Russian dish called "herring under fur coat," which she described as "a salad made of salted herring covered in a layer of vegetables, beets, and mayonnaise," which proved to be too hard to choke down. Nonetheless, her coworkers appreciated her willingness to taste one of their traditional dishes and called her a hero for giving it a try.
One of the specific skills from BYU Law that helped Mills in her experience was the ability to ask thoughtful questions and research thoroughly yet efficiently. Using these skills and others, Mills was able to help with substantive legal work for the Church in a place where effectively navigating the complex legal systems of the Eastern European Area was essential. Ultimately, Mills hopes to protect international religious freedoms as her career. She commented that everyone around the world wants the same thing, to be happy, which is why spreading the Gospel is so important.