ICLRS Presents 2017 Outstanding Service Awards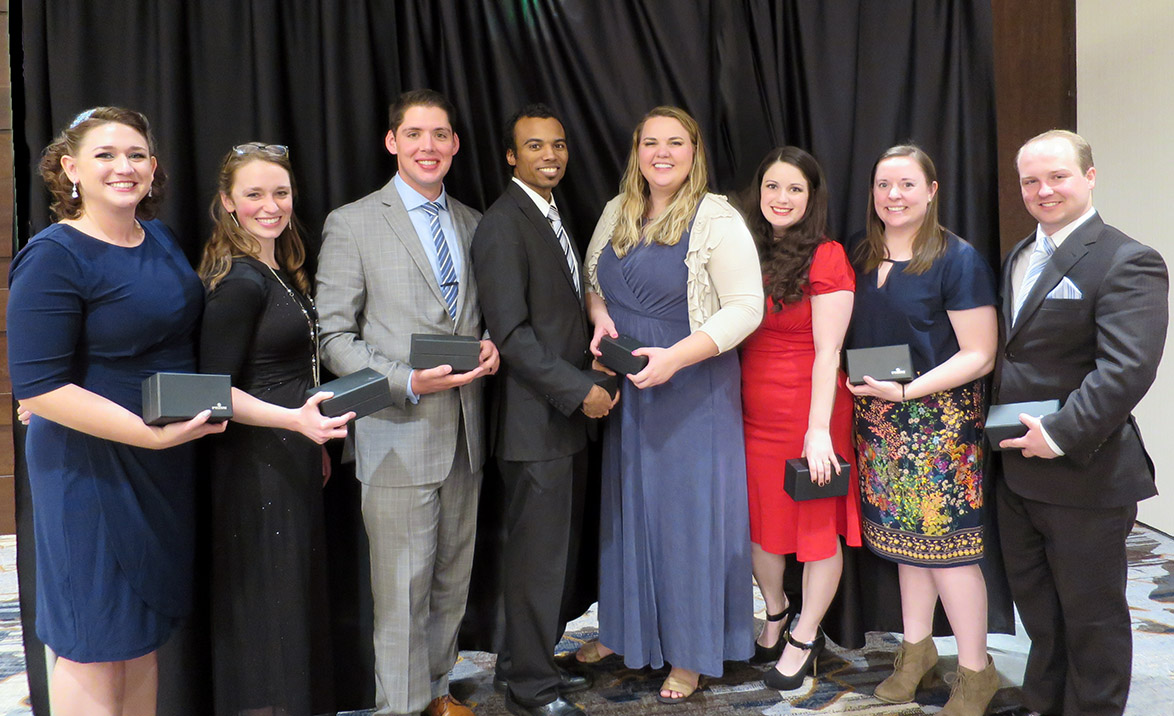 The BYU Law School held its annual Barrister's Ball and Awards Banquet at the Provo City Marriott on Wednesday 29 March 2017. The banquet and ball are an opportunity to recognize students and faculty for outstanding achievement over the past year.
The International Center for Law and Religion Studies recognized nine law students for their dedicated service to the Center and to the cause of international religious freedom. Founding Director Cole Durham presented the award to Laura Shrum, Cami Schiel, Scott Ludlow, Bradley Rebeiro, Cara Duchene, McKenna Mills Collins, Andee Gempeler DeVore, Michael Goodrich, and John Sellers (not pictured). These students have served many hours as Student Research Fellows, on the Student Management Board, or the Symposium Student Executive Committee. Some have attended regional conferences and contributed to Center projects. We thank them for their service and wish them well as they move on from law school.