ICLRS and Central European University Host Budapest Conference on Islam in Europe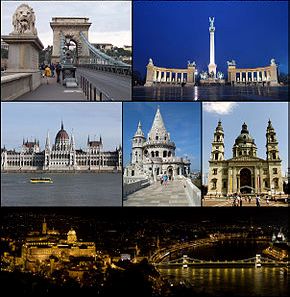 Scholars, experts, and students from around the world came together 13-14 June 2008 at Budapest's Central European University (CEU) to conduct a conference on the topic of "Emerging Legal Issues Involving Islam in Europe (Part II)." These experts included Professors Matthias Rohe (Germany), Jytte Klausen (U.S.-Denmark), Francis Messner (France), Sharyl Cross (U.S.), Supreme Court Justice Karim Pharaon (Jordan), and many others. The conference, sponsored by the International Center for Law and Religion Studies (ICLRS) and CEU's Department of Legal Studies, marked a follow-up to the 2007 Budapest conference of the same name. Participants examined contributions and challenges of the changing European Islamic dynamic from various perspectives of law, culture and public policy. From devout Muslim scholars to secular academicians, the program featured an array of internationally known specialists, like those above, examining such topics as the structure of European state relations with Muslim communities, gender and family issues, education, and security concerns posed by ideological extremism. Professor Klausen opened the conference with an overview which, in touching on most of these issues, set the stage for two days of scholarly debate and cooperative learning.
Prominent on the program were insightful reviews of relevant developments in the laws of France (Messner, Isabelle Barrière Brousse, Bernard Godard), Germany (Rohe), Turkey (Levent Koker), Belgium (Rik Torfs), Bosnia and Herzegovina (Onder Cetin), Denmark (Lisbet Christoffersen) , Norway (Lena Larsen), the United Kingdom (Sara Silvestri, Samia Bano), and others. A number of these reviews looked particularly at the rise of "Islamic Councils" in European nations, their various structures, societal and legal roles, and their accomplishments. Other presentations evoking lively discussion included Professor Koker's thoughtful remarks on recent Turkish constitutional developments and Professor Christoffersen's retrospective and assessment of the Mohammed cartoon controversy sparked in 2005 in Denmark. In a stimulating discussion following presentations, Professor Cross and Professor Petra Weyland, both of the German-U.S. George C. Marshall European Center for Security Studies, and Ms. Lena Larsen of the Oslo Coalition for Freedom of Religion or Belief, reminded participants that extremists and criminals who call themselves Muslim but act outside the bounds of law and morality do not represent the Islamic faith and its teachings. As organizer of the conference, Professor W. Cole Durham, Jr., Director of ICLRS and a recurring visiting professor in the CEU Legal Studies Department, concluded the sessions with a short question-answer panel comprised of the editorial board who will produce the book that will come out of the 2007 and 2008 conferences. Editors include Professors Durham, Lindholm (University of Oslo), Torfs (Catholic University of Leuven), and Dr. David Kirkham (ICLRS). To see a copy of the original program, please click here.